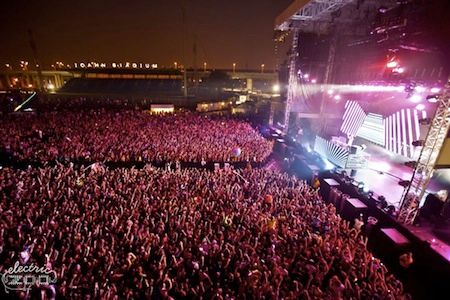 Ah summer, the best time of year for most. Its when we get to do a lot of our favorite things. There's pool parties every weekend, the beach is always open, and the best part of all… THE ZOO. Nothing beats being surrounded by wild animals preforming for your entertainment accompanied by millions of lights while you dance the night aw… you look confused. I'm not sure what you're thinking, but this is the zoo I'm talking about:
That's right ladies and gents, Its almost time for Electric Zoo, the biggest electronic music festival the east coast has to offer, and I mean biggest in every sense of the word. The line-up is massive, the hype is off the charts, there's even 2 main stages! Needless to say this is going to be one for the books. Though the first Electric Zoo Festival was only held 5 years ago as a single day event, its impressive to see how only after a short time span it has grown to almost the same magnitude as EDC in Las Vegas. With so much going on, its hard to be able to choose who to see, but we here at EDMTunes are here to give you some insight on some of the lesser known artists preforming at the festival. Why only the cover the smaller acts you may ask. Well I could  tell you that Armin Van Buuren is a must see, or that Bassnectar is a necessity, but you would all probably (hopefully) respond with a simple and blunt 'a-DUH'. So instead of boring you to death with names you already know and love, here are several to check out that have the potential to become new found favorites.
Jay Orbison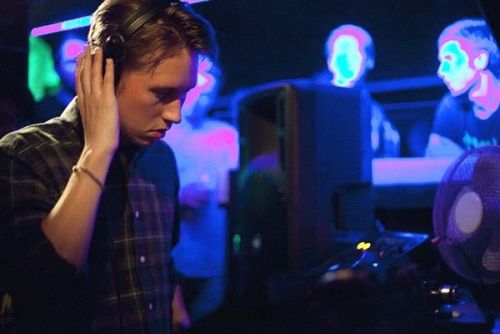 London based producer Joy Orbison (aka Peter O'Grady) has an amalgamated style consisting of an infusion of dubstep, house, UK garage, breakbeat, future garage and a little bit of UK funky. His underground success kicked off with release of his debut single "Hyph Mngo" in October 2009. The track was called "the most forward-thinking dubstep track of 2009" and was voted #23 in the Resident Advisor top 100 tracks of the 2000's and #1 in Fact Magazine's top tracks of 2009. This trippy and atmospheric track will take you to some crazy heights. So make sure to check him out on Friday!
The M Machine
Honestly, I am shocked that there isn't more interest at this moment in this breakthrough group from San Francisco.
Ben Swardlick
,
Eric Luttrell
and
Andy Coenen
, aka
The M Machine
, are signed to
Skrillex
's
OWSLA
label, however their style isn't quite as hard and dirty as you would think. Their smooth and deft ability at combining enthralling melodies layered with high pitched, squealing synth lines is exhibited beautifully in their track "
The Palace
" with
Blake Hazard
. The amalgamation of the prior traits topped off with Blake's hypnotic vocals is an aural candy dish. Their set is sure to be one not to miss!
Brazzabelle
In a festival dominated by men, one dj stands out from the rest, and not just by being female, but by putting on an amazing performance. Being the only female on the line up, is it a coincidence that so few people are interested in seeing the beautiful Boots Bowles, aka Brazzabelle at the Zoo? YES!! Though she has very few track releases, I'm still in shock how underground she is. Her history alone should give her the upmost credibility having shared the stage with several big names including Porter Robinson, The Bloody Beatroots, Laidback Luke, the list goes on. As you can see here in her latest release 'Drop The Beat' she is no newbie to making bass music, and as you will be able to see from her main stage set on friday, she is just as, if not more proficient at mixing.
HeRobust
No matter where you are Friday, make it a point to head over to Hilltop Arena to see the awesome trap-styling of HeRobust.  Mainly influenced by hip-hop, he has also tackled larger mainstay tracks like Internet Friends, Incredible and Bass Cannon, and put them into a trap induced state of unconsciousness. While he mainly plays trap, don't let that fool you; he also throws in a healthy dose of heavy dubstep as well as some glitch hop. EZoo will be a prominent stage for him to unleash the onslaught of hip-hop remixes in his arsenal, guaranteed to get people up and skanking out. Just to give you a little taste of what he's twerking with, below is a link to his song 'Turn Ape'. I wouldn't be surprised if all of the residents of Hilltop Arena played this track over the weekend, as it has the sounds and makings of a festival banger. It's this kind of song that forces you to get up and drop it down. Don't be surprised when you see Hilltop Arena crowded for this up and comer, just make sure that you are one of them.
Cyril Hahn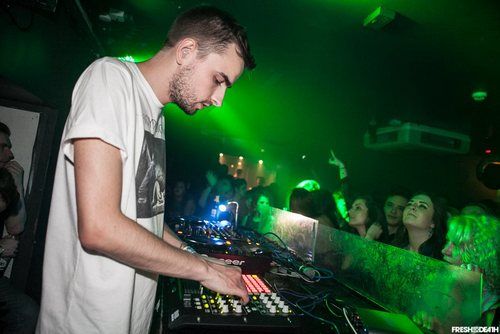 Rounding out our Day 1 preview is no stranger to the EDM scene and those around it: Cyril Hahn. Famous for his remix 'Say My Name' the producer hailing from Switzerland is bring his soft, melodic beats to Electric Zoo's Sunday School Grove. His music is perfect for people who are looking to take a break from the rage and excitement of most of Electric Zoo and slow it down for a bit and groove with a dance partner. A song that I felt would really signify that was 'Perfect Form': an original by Cyril, the song opens up with a nice piano intro that compliment the lyrics perfectly. The song then moves into a slightly faster beat with another synth over the original to add another layer. As the song progresses it moves faster and faster and makes it the perfect song to dance to with someone.
Have you purchased your tickets yet? Grab them here before they sell out!