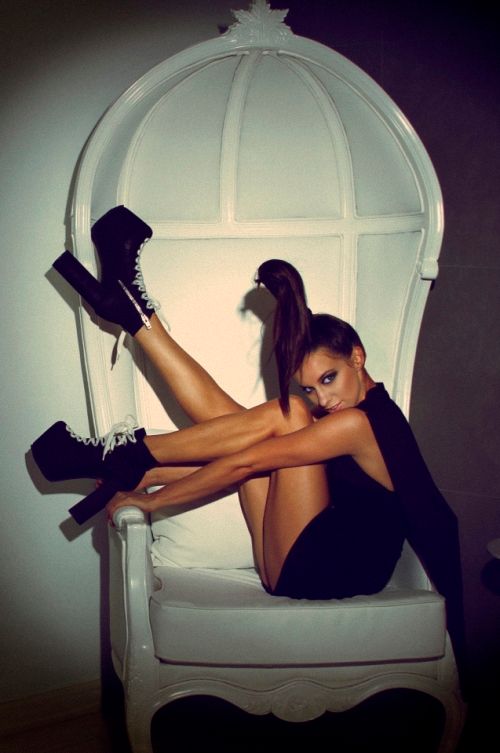 A female DJ on the fast track to world fame, Brazzabelle, is a name you shouldn't soon forget. She has already built up quite the reputation with some of the most well known and respected artists in the industry. After playing with names such as Martin Solveig, Nervo, Laidback Luke, Calvin Harris, and Porter Robinson, she came to the birthplace of house music as a well deserved headliner at arguably the city's top club. The versatility of genres, the stage presence, and the all around positive energy she provided the crowd with, made for an unforgettable performance. Get on the bandwagon now because she will soon be headlining those shows with the previously mentioned superstars. Don't believe me? Martin Solveig said it himself in a set in LA, "Brazzabelle opened for me tonight, but in two years I'll be opening for her." Check out our interview below as well as well as the video our team put together from her and Martin Solveig's show the following day in LA.

If you had to associate your music with a specific genre, what would it be?
I would call it Latin fuego with elements of electro bangers with really tribal Latin drums in it. I love anything on Mixmash that Laidback Luke does. As a whole, there's so many genres with dance music that are amazing, and I'd like to explore them all. I think producing a deep house track, or a techno track, or a trap track, just makes you a more well rounded producer and a better DJ.
You've opened for a lot of huge headliners, but is it special to be here headlining at a very respected venue in the city that started the house music movement?
Yeah, I mean it's pretty surreal. I'm really stoked to be here, and I'm kind of pinching myself. It's really exciting.
I love what I do here in Chicago, but the EDMTunes family's true base is out in So Cal. You have a great amount of respect in the EDM community there. Your career is still in the early stages, and you've managed rake in big time California club residencies as well as being named one of the leading women in nightlife there. What's it mean to you to accomplish those feats and to do it so quickly?
My So Cal fans are awesome. They let me be free to expand their horizons. Also, I kind of now what to play to make them go crazy. They follow me all over because So Cal is so small. If I'm playing in San Diego or Orange County, they'll all come out. I feel like I almost know them. It's really cool to have such a strong following there. I love the people, and I couldn't be happier.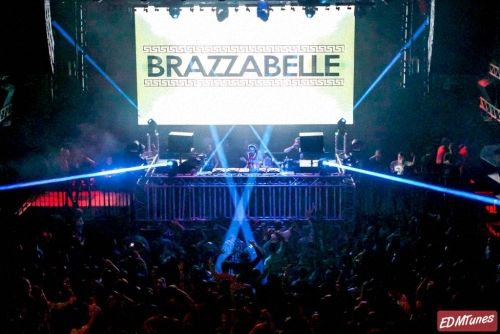 You recently had a collaboration with Craig Williams where you both somewhat pushed your boundaries in terms of your typical style to produce a really impressive final product. Describe how you two went at that track.
Craig is a really amazing techno produce where as I'm a little more bangery. It was kind of a compromise, but it was really cool, and I'm really happy with what we came out with. I think it's harder than anything that he's done, but it was also a little bit softer for me.
You've only been in the scene for a few years. In that time, you've gained recognition from some of the world's most recognized DJs. You've played with Laidback Luke, Martin Solveig, Nervo, and so many others. When you play those shows, is it just another day at work, or do you still have somewhat of a fan experience?
Oh yeah, I'm definitely a fan. I remember the first time I meant Luke someone was trying to introduce us. I was like 'oh my God I can't' because he was my hero for the longest time. Now I'm not as starstruck, but think it's so cool, and I still fan-out and am flabbergasted when I hear tracks from different producers. I still go to festivals and play my set, but then at the end of the day I want to catch sets from my favorite artists.
As your career progresses, I'm sure we'll see you be an essential part of the big festival scene. Does that require sets that feature a different style of music, or will you always stick to your roots?
I've just recently transitioned into being a headliner. As an opener, it's about being more creative. You can't play the top 100 because it's bad etiquette. I guess I'm still honing in on what my true sound is. I do like some of the commercial songs, and I don't love all of them. Some of them are great, and they are in the top 10 for a reason. But I mean, I'm still gonna have my sound at the end of the day. It will always be unique to Brazzabelle.
What are your current projects?
Right now I'm working on originals and a few remixes. I haven't really released anything in a while because I've been working so hard on developing my skills as a producer. I'll probably be releasing singles at the end of this year or early next year, but they will really be a step up from my latest productions.
Here's our video from Martin Solveig and Brazzabelle's performance at Avalon
Follow @TylerEDMT