+ a handful of honorable mentions & one (dis)honorable mention…
Given the constant influx of new releases, remixes, mash-ups…and add to that producers, at times it's difficult to keep up with all of the incredible new talent that is breaking its way into the electronic music scene as of late. Recently, we at EDMTunes posed the question to you guys (the fans) on Facebook: "Who's your favorite up and coming producer that EDMTunes should keep an eye on?"

The Top 5 of your responses are posted below, along with 5 of my personal favorites that are sure to create massive swells throughout the aural airwaves in the very near future. Some producers may be more "up and coming" than others, but all are well on their way to carving their own respective niches throughout the PODcast worlds, DJ sets, festival airwaves and personal playlists…and (soon to be) blaring through your wide open windows from your rumbling car speakers while waiting in traffic. (I call that: "spreading the love for music!")
…and without further ado:
Top 5 EDMTunes Poll Results:
5. Martin Garrix
Kicking off our fan-voted Top 5 is Matrin Garrix of Amsterdam. Not much biographical information is currently known on this young-looking producer – but apparently his music has done enough of the talking for you guys. Currently signed to Spinnin' Records and with a couple collaborative releases with TV Noise ("Just Some Loops"), Julian Jordan ("BFAM"), and Sidney Samson ("Torrent"), Martin already has a nice amount of momentum behind his career progression, and towards a much greater recognition level as well. Martin's big room house sound is prevalent throughout his releases, with tendencies towards harder electro drops with occasional melodic breakdowns matched against them. If electro is your style, definitely check Martin out.
4: Audien
Next up is 21 year-old rising star Nate "Audien" Rathbun. Hailing from the coastal city of Mystic in the small Northeastern state of Connecticut, Nate began his EDM production with a more up-tempo techno feel at age 15. As he matured as an artist, Audien refocused his production style into a trance/progressive approach that has since garnered interest from labels like Armada, Enhanced Recordings, Black Hole and more with releases such as "Eventide", "Wayfarer" and most recently "Ciao". Despite the fact that he may not be new to the #trancefamily, Audien is beginning to break on through to wider "audien"ces as we speak through his recent forays into the more progressive side of his repertoire.
3: Fehrplay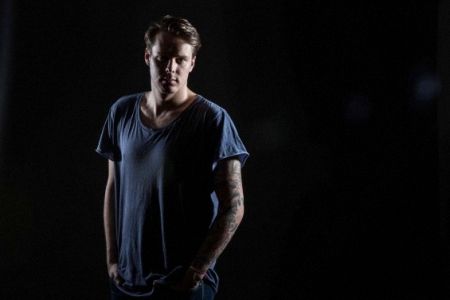 Alright, so Fehrplay (aka Jonas von der Fehr) may not be brand new…but as our poll shows, fans are beginning to take increased notice of the Norwegian-born producer who is based out of London. Fehrplay is the second member of Eric Prydz's "Pryda Family", and has had quite a few releases on said label. Hot off the heels of his hugely successful remix for "Every Day" by Eric Prydz and his own personal almost-cinematic masterpiece "I Can't Stop It" and most recently released progressively genius track "Phantom", Fehrplay is sure to be riding those masterful layer progressions and soaring melodic waves that his synths have created within the community to new career heights. And deservedly so.
2: Andrew Rayel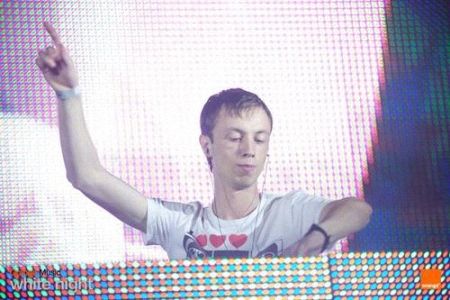 Almost 21 year-old Andrew Rayel (aka Andrei Rata) from Moldova has been creating not waves, but hurricanes, throughout the trance world in the last year or so. Don't let his age fool you, tough – he has been producing music since the tender old age of 13! The young producer has been on the #trancefamily radar for quite some time due to his support from the likes of Armin van Buuren and his "A State of Trance" radio show…and some (including myself) are dubbing him as Armin's possible successor in the (hopefully far) future. With successful remixes of the tracks "Clarity" and "Love Again" as well as masterfully composed original tracks such as 'Where Do We Begin", "Musa" and "Zeus", Andrei is well on his was to massive recognition. In a world where some trance producers are leaning more towards the "trouse" trend to appeal to the masses, Andrew has stayed true to his uplifting and atmospheric production style along with the incorporation of many classical elements (another trance mainstay) strategically placed throughout his epic masterpieces. Tune in, turn it up, and close your eyes as Andrew Rayel takes you on an epic ethereal journey.
1. Dyro
Overwhelmingly voted the top spot in our Facebook poll, 20ish year-old Dyro isn't brand new to the scene…however interest in the young house music maestro and remixer extraordinaire from Holland has been blowing up as of late. With recent collaborations alongside the likes of Tiesto and Hardwell making the festival season airplay rounds, his notoriety and recognition is poised to go nowhere but up. Complete with an uncanny ability to gauge what fans and crowds are craving, Dyro has mastered the skill of the emulsification of sick progressive house melodies with unique synths and banging electro drops. With a discography already dragging of highly successful remixes of Katy Perry ("Wide Awake") and Loopers ("Dealbreaker") as well as recent releases with Hardwell ("Never Say Goodbye") and Tiesto ("Paradise"), Dyro's resume is quite impressive. On top of that, Dyro achieved a quick ascent from "music fan" to having a legion of devoted fans himself, within a span of 2 years…reminding all of us that passion, an ear for what you love, and a will can lead you to amazing things. Thanks for sharing your passion and inspiring us all Dyro, as these traits (and more) clearly ooze from every production you create! So say: the fans. (Oh the writer is in total agreement too, good job guys!)
My Own Personal Choices (in no particular order):
Seven Lions
Also known by the sheer mortal moniker Jeff Montalvo, Santa Barbara producer Seven Lions is anything but mortal. Initially beginning his musical career as a drummer in a punk/metal band, Jeff grew weary of relying on other people to create music – so with the help of Fruity Loops and a Macintosh computer, Seven Lions was born. Creating one of my absolute favorite convergences of electronic music subgenres, Seven Lions bridges the gap between the atmospheric, ethereal air that trance music offers and mixes it up with driving (and at times, glitchy) bass line bangers with a signature sound that creates a whole new subgenre of its own (trancestep, anyone?), which is sure to please a wide variety of ears.
Vicetone
The recently formed Dutch duo Vicetone (also known as Victor & Ruben) has had a pretty meteoric rise in recognition in the last year or so. The wickedly-high energy permeating from all of Vicetone's remixes and releases are infectious, and make for perfect summer (or winter, or fall, or spring…) tracks to blow your speakers out with. Believe me, my neighbors crave hearing the smooth yet powerful melodies rising over the perfectly contrived build up of layers of bass lines culminating in a massive release of endorphins and serotonin throughout your entire body as the ridiculously energetic style of their dub-influenced drops is thrown down (at least that's what I tell myself they are thinking about me). Vicetone has done a top job of creating a production style of their own that is clearly evident even at first listen of new releases, and they are bound to be taking off into the stratosphere in no time at all.
Ilan Bluestone
Not all of our featured up-and-coming producers have had a fast-track rise to fame, such as London-based Ilan Bluestone. While receiving many votes in our Facebook poll, and producing one of my favorite styles within the trance community as of late, Ilan's successes are based on years of hard work and honing of his production methods. His combination of progressive elements adopted into an atmospheric trance framework on top of driving low frequencies helps to create "massive" track after "massive" mix, complete with an airy distinctive sound (which I feel personally is becoming more and more important for producers to create for themselves – for differentiations sake in a sometimes oversaturated electronic music world). With inspiration drawn from the likes of Above & Beyond, Arty and SHM, Bluestone is definitely one to keep an eye (or ear) on in the near future.
Arston
A literal newcomer to the electronic music world, Belarussian producer/upstart Arston is beginning to breakthrough into the "mainstream" of the EDM world as of late. As a self-proclaimed "progressive & big room house producer," he has released a couple bangers in the last few months with support from such mainstays as Gareth Emery, Paul Oakenfold, W&W and Hardwell. With so many already established producers backing Arston's work, as well as his production style of balancing powerful big room house sounds against his delicate touch of melodic progressions through his tracks, Arston is sure to become a household name in no time.
Eitro
The last featured new draftee into the big league of electronic music is Russian producer Danil Shilovsky, who is more famously known as Eitro. Beginning his EDM career with Sander van Doorn as his mentor, the young producer quickly was able to assimilate his unique sound of dreamy and atmospheric melodies that are beautifully accompanied by high energy, banging dance floor riffs and drops. Eitro's imaginative and innovative aural stylings are quite a sound to behold. With quite a unique combination of aspects from mainstream house, progressive elements, and a touch of trancey feels at times, Eitro is just beginning to hit his stride…and I only see that stride getting faster and faster (and louder) with each passing day. As Eitro so eloquently describes his outlook on his creation and perception; "Music is the answer."
Honorable Mentions:
Ali Wilson, Alexandre Bergheau, Cash Cash, Juventa, KhomHa, Makj, Mike Danis & Walden
(Dis)honorable Mention:
Paris Hilton…
OK poll responders: hahaha. Yes, yes, I understand we are all waiting with bated breath for Paris' "house album" drop in the future, and that you couldn't contain your excitement. Lacking an official release, Paris powered into the top 5 of the poll respondents narrowly beating out Pauly D (hmm, not really – but she was in your top 5 responses.) Glad to see we can all keep a sense of humor, though. With the current explosion of everything EDM, we are going to have to learn to take events and announcements like these with a grain of salt and just grin and bear it. Along with that, we must also retain faith in the genre we know and love so much. As long as there are younger producers like those featured on this list that are pumping out solid releases and constantly pushing boundaries to progress the genre…I think we can weather the storm of a Paris feat. Pauly D release…(*shuddering* but still maintaining faith).
In a time where some claim that creativity in the electronic music world is dying (or dead), this conglomeration of "the new guard" of electronic music should help to alleviate some concerns about the future of our beloved genre. Always remember, there is a PLETHORA of awesome tracks, killer mixes, and wicked (relatively) unknown producers out there turning out sick tracks almost daily. All you have to do is keep an ear out for them or fall into a Youtube black hole of recommended videos off of a track you find personally appeasing…and once found, spread the word on their behalf! Clearly this is anything but an exhaustive list; this is just to whet your appetite. Anyone we missed that you feel deserves some recognition as well? Leave us a comment below and let us hear your voice! Maybe a Part II is in order…