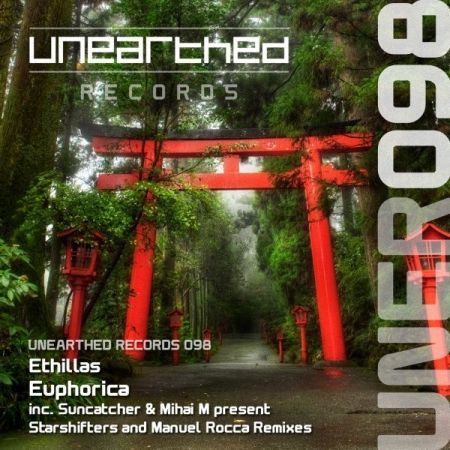 Ethillas – Euphorica
Genre: Trance Label: Unearthed Records Release Date: Jan 7, 2013
Download on Beatport
With only four official releases to his name, it is extremely hard to find information on the Norwegian born trance producer, Ethillas. Ever hear of him? Me neither, but after taking a listen to 'Euphorica' it didn't matter. This song is a melodic masterpiece. It sends chills through the body, enchanting the mind and truly bringing a euphoric feeling throughout. ASOT and FSOE fans alike have heard the Suncatcher & Mihai M present Starshifters remix to 'Euphorica' in their respective radio shows. Starshifters adds a lot of power to the track making it stand out even more than it already does. The Manuel Rocca Levitated remix keeps the sincere melodies of the original and adds an old school trance drum pattern. Your day can not go on without hearing this track, please enjoy.