Wow. Just Wow. Amazing. Magnificent. A true masterpiece. Words are unable to describe how good Tchami's debut album Year Zero is. The creator of future house, founding member of Pardon My French, owner of leading house label Confession, and one of the GOATS has finally released his debut album. The result is an absolute house masterpiece. After almost a decade of brilliance, Tchami reaches its peak, and I'm just grateful to be alive to contemplate it. So, without further ado, let's dive into Tchami's Year Zero.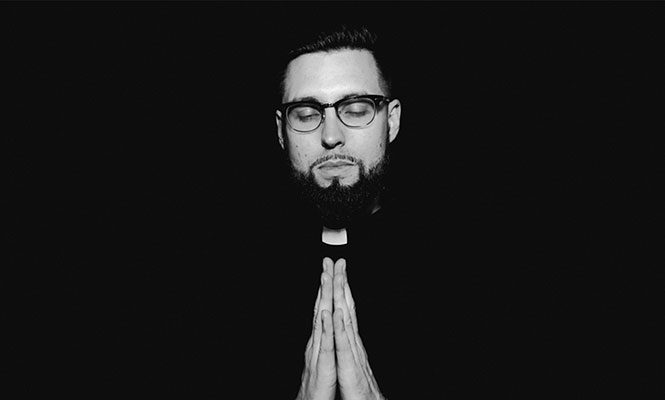 The priest. The man of the hour. He who gives the sermon. Tchami's message is different from everything else in EDM. The DJ is one of the pillars of today's house scene. And now, with this new album, he cements himself as an all-time great.
Year Zero
16 tracks. 11 collaborations. Old faces. New faces. All of it in one album. A house masterclass. Tchami's Year Zero is finally here.
'Heartless' Feat. Chace
Tchami's Year Zero lead track features 18-year-old Chinese DJ Chace. The DJ, famous for becoming the first DJ from China to perform in Tomorrowland's mainstage, teams up with Tchami for a chill french-club banger. A great way to start our journey, this one will for sure make you dance and smile.
'Proud' Feat. Daecolm
As Tchami said on his interview with Beatport, this one breaks rules. One of the first two releases this new chapter had, Tchami's 'Proud' is filled with middle-eastern like sounds and a unique rhythm. At first I wan't super keen on this track. However, it didn't take long before 'Proud' grew into me. Now, I listen to it everyday.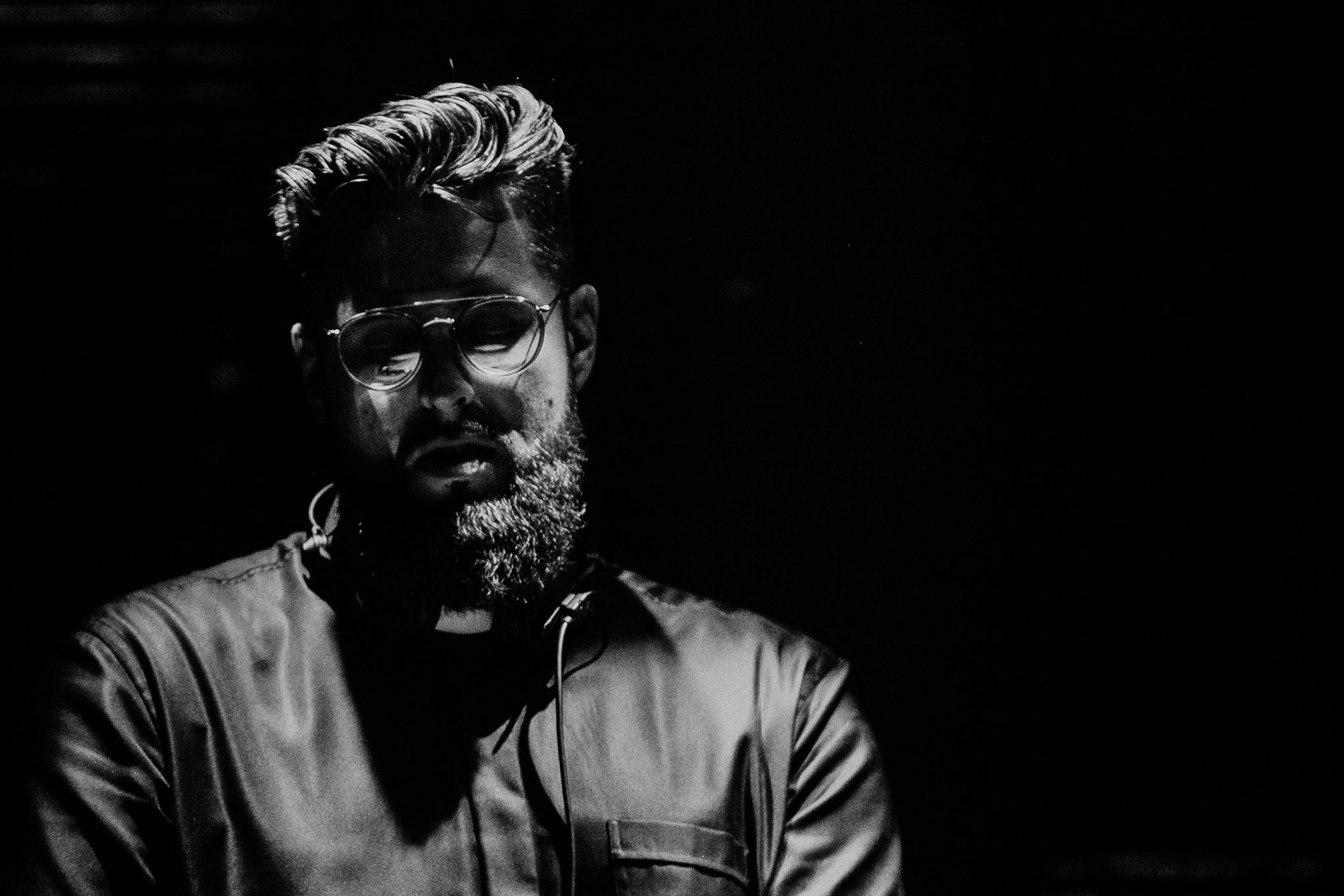 'Toxic Love' Feat. Suburban Plaza
Joining forces with american band Suburban Plaza, this one dives a bit more into Tchami's classical style. The vocal arrangement, and the powerful bassline make up for a romantic-ish track which fits amazingly the latest hours of the night. Third track. 10 out of 10. One of my personal favorites.
'Buenos Aires'
The first solo Tchami track of the album. Filled with a certain unique vibe. A boulevard glamour. Filled with old-school sounds. Disco groove. Chopped autotuned vocals. Tchami takes away and makes the rhythm return at will. A perfect symphony of sounds that ends up in a splash of groove. Literally impossible not to dance to this song.
'Praise' Feat. Gunna
The last Tchami release before Year Zero dropped. A really unexpected track. Teaming up with rapper Gunna, Tchami hits a hard banger. Gunna's vocals combine with a hard-hitting lead, which steadily rises and then gives us a 32 bar simple yet effective first drop. After that, we are blessed with a double riser/build-up, and the full Tchami experience kicks in. I can say one thing. Tchami + Rapper= blessed banger. Below, you can watch the French DJ playing the track itself live.
'Shine On'
The second solo Tchami track. Slow down for a moment. Reflect on the path that brought you here. This is a one in a lifetime journey. A unique moment. A house moment. I don't know if the purpose of 'Shine On' is to function as an interlude, but if it does, it does it magnifically. Like finishing a chapter on a book taking a breath, and returning to the book. Truly magical.
'All On Me' Feat. ZHU
Confirmed. One of the most awaited collabs of the year. Ever since that amazing B2B, we knew we needed a song. A Tchami X ZHU collab. Well, 'All On Me' is all we were hoping for, and more. ZHU's vocals. Tchami's groove. And a sound design that just brings the best of two worlds together. One of the best tracks of the year. A life changer. I'm out of words. I just can't express how good this track is. This whole album Tchami, if you ever read this, I love you.
'The Light'
Thankfully, there's plenty of solo Tchami on this album. I'm not saying the collabs are not amazing. They are. On god, they are. But being able to enjoy Tchami' by himself is pretty sweet. The light is a beautiful track that makes you happy. Medicine for the soul. Tchami's genius does not need to fall into commercial sounds or mainstream techniques to generate a feeling of wellness inside the listener. He is such an expert, he can geenrate a unique feeling outta nowhere. That right there, is the magic of a good DJ.
'Sweet Savage'
Two in a row. God truly is great. From the beginning, you know this one's just a magical one. Tchami's snares are joined by an angelical voice. Through a set of beautiful lyrics, Tchami gets us in our feels. I can picture myself listening to this one while on a road trip. Everything slows down, the world is just about you and those next to you. A perfectly crystalized moment. Tchami captures the essence of life and the glimpses it's all about.
'Monseigneur' Feat. Tony Romera
If you're into french house, this is the track you've been waiting for. One of the fastest rising artists inside the french movement, Tony Romera, half of Bellecour joins forces with Tchami on this ultimate banger. Romera's style can't be confused. It is unique. It imprints a bass house energy inside house music no one can match. A true representative of today's french movement, I can't wait to listen more by the great Romera. This duo is nothing but fire!
'Rebirth' Feat. Stacy Barthe
If you know Tchami, you know Stacy Barthe. The singer responsible for the vocals on Tchami's mega-hit 'Afterlife' had to be present on Tchami's debut album. Groovier than on their last record together, Barthe's vocals enter a high-class track that sounds as pristine as the white room inside a palace. And the drop. My god, that drop. This man can do no wrong. He's the definition of perfection. The definition of house music.
'Born Again'
Another one we were able to experience before Year Zero came out. Old school meets the new school. The vocal chops pair with the futuristic sound. The groove. The French domination of the genre is as alive as it will ever be. In the hands of Tchami, house music is not only a genre. It is a movement. A message. A sign.
'Ain't That Kind Of Friend' Feat. Modesty
For the last time, we slow down. We check our heartbeat. Our minds. Our souls. My heart is so full right now. Tchami continues finding amazing vocalists and bringing them upfront while never losing sight of his sound, which dominates and joins the vocals in a perfect way. I'll have to listen to Year Zero a second time to just focus on the vocals. The painting Tchami has painted is so complex, it deserves more than one visit.
'Ghosts' Feat. HANA
Along with 'Proud', 'Ghosts' was one of the two tracks which began this new chapter in Tchami's career. The vocals by HANA are just something else. A message straight from Heaven. And teamed up with one of Tchami's signature future house drops, well, you just know you're in for a total banger. We approach the albums end, and the journey has proven itself way better than expected. Magnifique.
'Faith' Feat. Marlena Shaw
We can't finish our journey without enjoying a little bit of gospel first. Tchami simply nailed this rework for Shaw's track and returned to the sound that makes him the titan he is today. That future house sound. That groove. That new sound which turns one of EDM's oldest sounds into a new life. The penultimate track of Year Zero does not disappoint, as Tchami makes his message as clear as he always has.
'Damaged Hearts' Feat. Todd Edwards
Here we are, the end of the road. The last song. Todd Edwards is an eminence. Tchami is an eminence. 'Damaged Hearts' is an eminence. Perfect closure. A ballad. The ending of an epical journey. A perfect, filled with love and passion ending. And, so, Year Zero comes to an end. The most incredible journey of the year.
Final Thoughts
House fans, I told you. 2020 is the year of house. I've been saying it all year long. Now, I can finally confirm it. Tchami, with his debut album Year Zero as a bible, delivers the best album of the year. A masterpiece. Leonardo's Mona Lisa. Michaelangelo's David. The ultimate house code. The new testament. Tchami's biggest gospel and sermon. Martin Bresso, from France, a.k.a Tchami reaches the highest point of his career through what is the best album I've heard in years. This isn't Tchami's end. It is just a new beginning. Soon enough we'll all be dancing together, reunited in church once again.
Earlier today, I had the fortune of joining Confession's discord, where Tchami himself joined to thank us for listening to this album, and give us a little taste of what was coming. Well, I'm here to say: Merci, Martin. Merci, Tchami. Thank you, for Year Zero. Mass is over, we can go in peace.
Stream Tchami's debut album Year Zero out now!