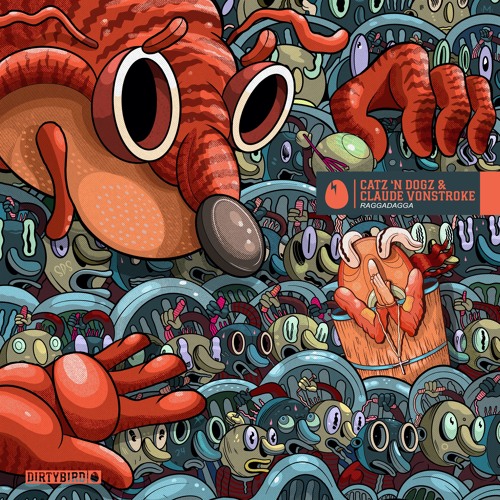 Catz 'n Dogz & Claude VonStroke – Raggadagga EP
Fresh new house from two of the biggest names in the industry. Last Friday, Claude VonStroke teamed up with Catz 'n Dogz to release their new EP Raggadagga. The two-track EP was released through VonStroke's label Dirtybird.
Two names. Three artists. An inmense career filled with over 20 years of collective experience. That's what this new EP brings forth to the table. VonStroke and C'nD have been long time friends and collaborators, and with this new EP they deliver a palette of fresh new sounds which will instantly captivate your ears and take you into a state of complete euphoria.
Through 2 very different tracks, the trio delivers a house masterclass. It starts with a playful carnival anthem. Simple yet super fun and rhythm inducing set of vocals. Then, it goes into an after-hours deep house banger. For me, these sounds take me into a dark cave in which the only light reflects on the water, illuminating the cave with it.
In just two tracks, VonStroke and Catz 'n Dogs manage to deliver that many thoughts and emotions to me. Their work is simply astounding. Managing to perfectly deliver such different specters in one EP is an amazing achievement. It balances the two sides of the party in just one EP, and shows just how long and accomplished these two careers have been. Certainly, a deep house masterclass. Above all, the incredible range of sounds use in every track surprises me. The ability the trio has to mix them all together into such a symphony is remarkable.
An amazing job from both VonStroke and Catz 'n Dogs. Truly a remarkable deep house master class from this legendary trio. What about you? Are you excited for this new EP?
Catz 'n Dogz & Claude VonStroke – Raggadagga | Download