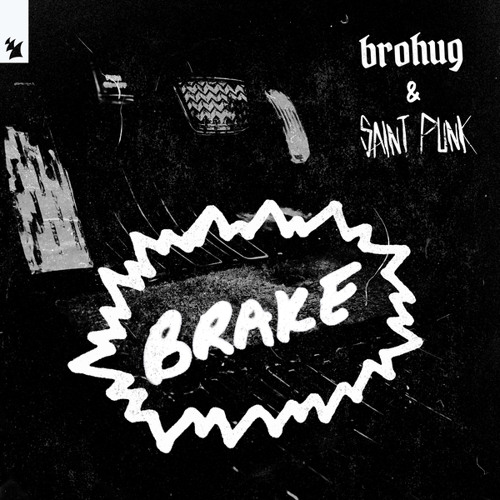 BROHUG & Saint Punk – Brake
You've heard both these names quite a bit during this year. Now, and luckily for us, they've finally come together. BROHUG and Saint Punk released their latest collaboration 'Brake' today. Four certified G-house dons have come together and the result is an amazing house belter. 'Brake' was released through Armada Music.
Pure grunge bass house. Saint Punk x BROHUG is a dream collab for any hard house fan. On one side, BROHUG has had an amazing year. The trio has released 3 huge EPs and a ton of great singles. Their label, 'Brohouse' has had a stellar year as well. On the other side, Saint Punk enters the mix coming from the amazing release of his latest track 'Molotov Cocktail'. The group make their stellar debut into one of the major labels inside EDM, Armada Music and the result is just magnificent.
'Brake'
A raw lead, joined by hard-hitting bass and a series of amazing vocal chops, all supported by an incredibly sexy drum pattern makes this track a serious banger. It's exactly what G-house fans want to hear. A hard, raw banger that would perfectly fit and underground party as well as a house stage set. BROHUG and Saint Punk together is a match made in heaven, and although I did not see this collab ever coming out on a label such as Armada, the surprise and unexpectedness make it even better.
G-house continues making its way to the top of the industry. Raunchy bass and raw house are more and more solicited by the people. Hopefully, this won't mean the genre losing its underground sound and identity. However, it's undeniable this will help expand the genre and help more and more amazing producers come into the light. Stream BROHUG and Saint Punk's latest collaboration 'Brake' out now on Armada Music below!
BROHUG & Saint Punk – Brake