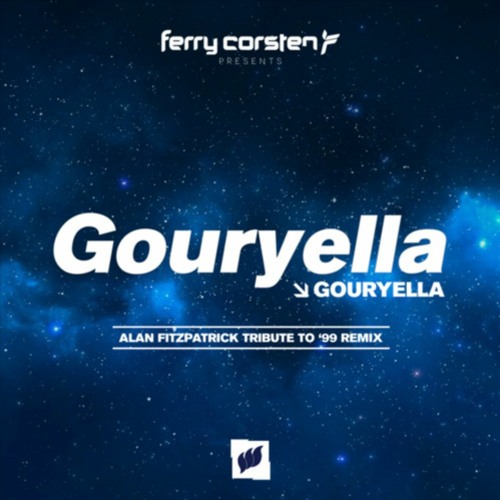 Gouryella – Gouryella (Alan Fitzpatrick Tribute To '99 Remix)
One of the all-time trance classics. 'Gouryella' named after the duo composed by Tiësto and Ferry Corsten. A track that made history, and now, it's ready to retake over the dance music industry. This time, by the hand of Alan Fitzpatrick. The English producer delivered yesterday an amazing rework of this ultimate classic and you have to listen to it!
2020 is the year I've come to fully admire Alan Fitzpatrick's talent. A certified techno don, Fitzpatrick has been all over my Spotify during this year. Release after release. He shows no sign of slowing down. This time, he delivers yet another jewel.
'Gouryella' (Alan Fitzpatrick Tribute To '99 Remix) is a completely new and beautiful rendition of this classic. Fitzpatrick manages to encapture the essence of Gouryella's timeless classic while adding his own original sound to it for a perfect result.
Merging to of the oldest genres inside dance music, techno and trance, Alan manages to allow a classical trance lead and melody join the sound of today's techno. That one filled with defining basslines and drum patterns, led by reverberated hats which altogether make for a perfect euphoric drop.
'99's Anniversary
To top the magnificence of it all, Fitzpatrick released his masterful remix exactly on the 21 anniversary of 'Gouryella'. Both a remix masterclass, as well as a history class. These are the reasons I stick with Fitzpatrick as one of the best artists of 2020. He shows no signs of slowing down. He is poised to take over the 2021 club scene with an arsenal of majestic techno weapons. However, that's not all. His label delivers some of the best sounds from up and coming artists and there is no doubt Fitzpatrick himself has earned the titled of expert talent hunter.
Gouryella – Gouryella (Alan Fitzpatrick Tribute To '99 Remix)