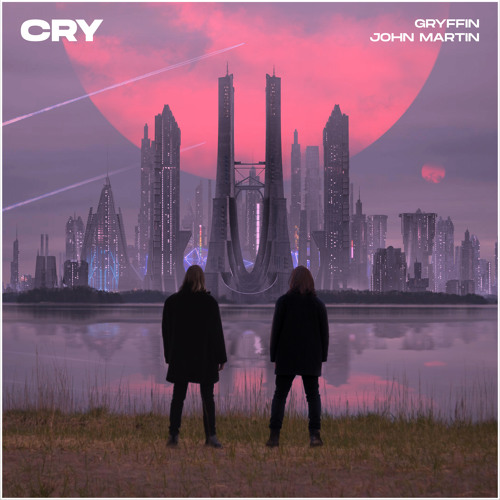 Gryffin, John Martin – Cry
Here it is. The new chapter from one of EDM's biggest artists. A new Gryffin chapter has begun. For the first song of this chapter, Gryffin has teamed up with one of the most popular voices inside EDM. Swedish legend John Martin. Gryffin's latest track is titled 'Cry'.
An amazing mix. Gryffin continues making great use of the string game he's recently upgraded into a great level. This time, for the newest track in his story 'Cry' we find a sound he's slowly been developing during these last months. Once again, the country essence is present. Not as notorious as on his past 2 tracks, but still, it is there. If this is the new chapter inside Gryffin's path, you won't hear me complain. The artist showcases his amazing talent for diversifying and creating mixtures perfected to a whole new level.
For 'Cry' Gryffin picked one of, if not the most famous voice inside EDM. John Martin is the voice behind three of the biggest tracks in EDM history. 'Save The World' 'Don't You Worry Child', and, 'Reload'. In my opinion, the best EDM singer resume there is. As if that wasn't enough, the singer has already added Gryffin and Martin Garrix to his list of collaborators.
Cry
First premiered during 'Digital Mirage', 'Cry' is an amazing track. Martin's voice perfectly teams up with Gryffin string chords and characteristic melodic bass drops. A miriad of echoes and chorus perfectly compliment a song which will definitely not disappoint you. The next chapter in Gryffin's story looks really promising. A sound which starteed out as pretty good has evolved into something amazing, and we have no doub it'll continue building itself into something we'll all admire and enjoy, as we've done this past years.
Gryffin, John Martin – Cry