September events continue to be affected by the global pandemic as Dirtybird's CampINN is officially rescheduled to 2021. Expected to be the newest addition to the Dirtybird name, the inaugural event will no longer take place this year in Orlando, Florida. As the state continues to see a dramatic rise in COVID-19 cases, organizers chose to postpone the festival.
Originally set to take place on Labor Day Weekend, Dirtybird CampINN was a brand new take on the epic summer event Dirtybird Campout. Instead of camping outside, attendees would've been staying and partying at the Avanti Palms Resort. Hoped to be a truly memorable event, ticket holders will, unfortunately, have to wait for this one-of-a-kind experience.
Dirtybird and Home Bass will now be holding the CampInn debut event on May 14 – 17, 2021. Therefore, those who purchased passes and room packages will be able to roll over to 2021 or request a refund.
If future attendees choose to keep their tickets, they will receive special bonuses such as priority room selection, complimentary Thursday Early Arrival, a Dirtybird CampINN fan, and a free three-month subscription to Birdfeed. In addition, guests will be invited to attend a new pre-party celebrating the event. However, if ticketholders choose to refund, they will be able to submit a request from July 25 – August 25. Further details about the process will be emailed Saturday, July 25.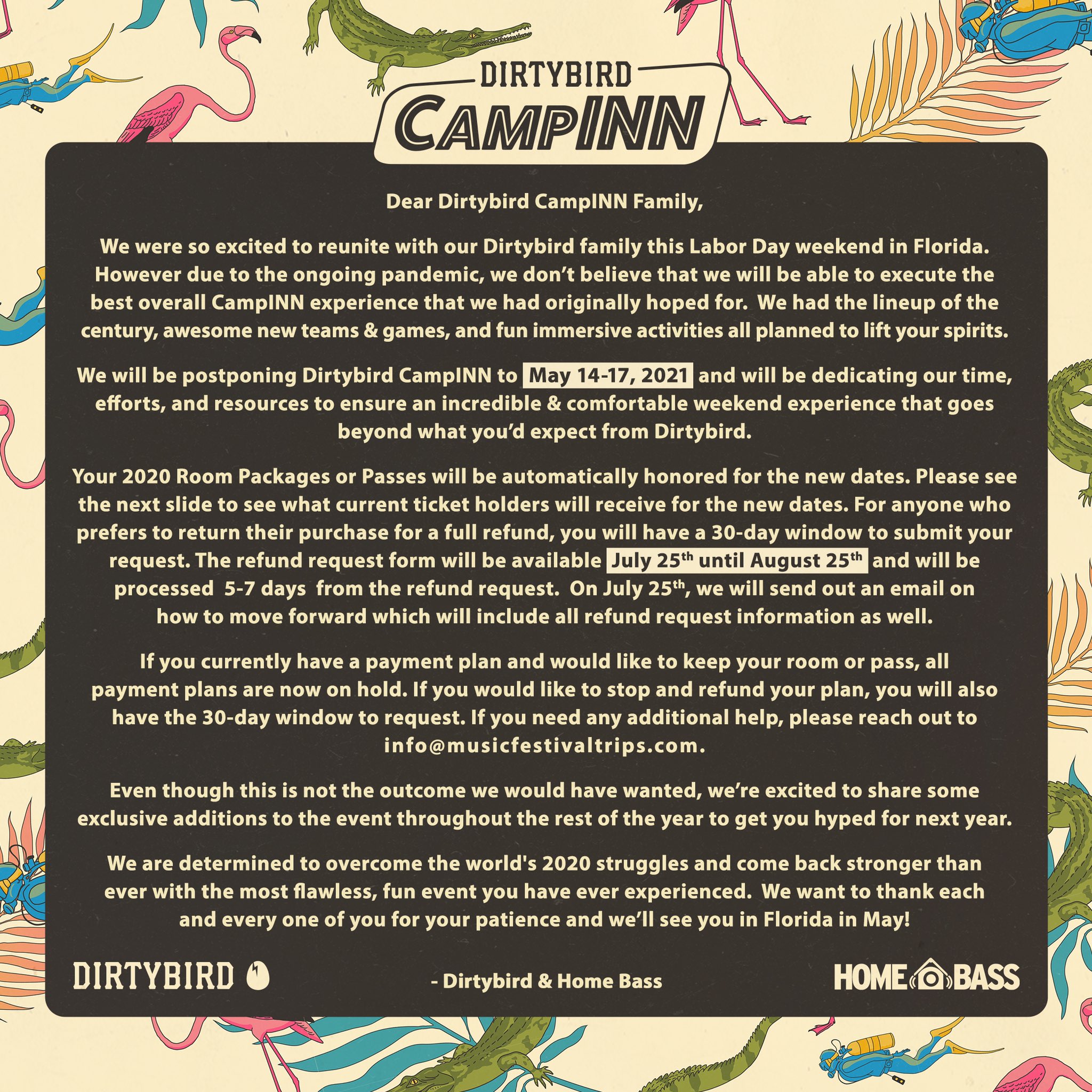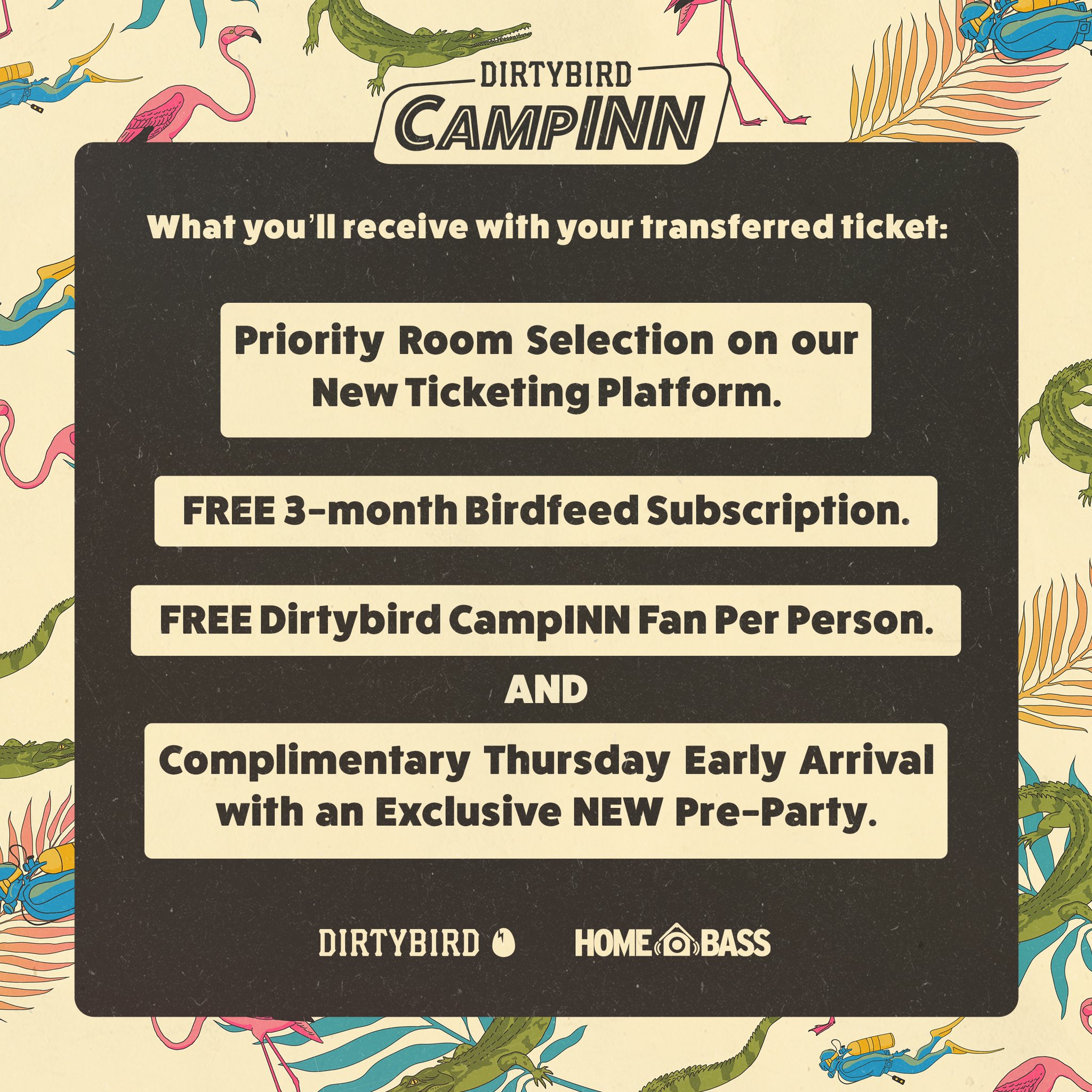 For those interested in attending the new May event, tickets are currently on sale. You can view the ticket prices or purchase a pass on Eventbrite.
Stay tuned for more future announcements from Dirtybird.