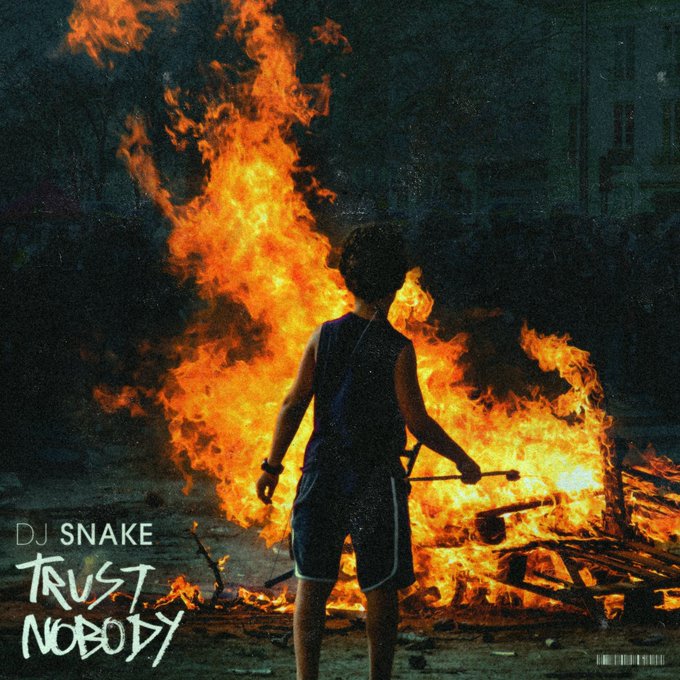 The Parisien DJ/ producer DJ Snake is about to release the massive hit that saw the light during his Paris show entitled 'Trust Nobody'. Although we are already in June, this release will be the first original release of the year for the Frenchman.
Earlier this month, DJ Snake reached 1 Billion plays on Spotify with his 'Taki Taki' track in collaboration with Cardi B, Selena Gomez, and Ozuna
Now, DJ Snake is ready to officially release a track that attendees of his show in Paris were able to enjoy. Everyone agrees it was a very powerful ID. Before the COVID-19 outbreak and consequent pandemic, the artist was playing at some spectacular parties like the one at La Défense Arena. This wonderful party took place in his hometown, Paris, in order to celebrate his successful album Carte Blanche, which reached the top of US Top Dance/Electronic Albums (Billboard).
After that, DJ Snake released some amazing remixes to the singles and a deluxe edition of the album. In addition to that, the producer teased a collaboration with Malaa and Fisher. Luckily, the man behind the PARDON MY FRENCH flag is back on track with his first original of 2020. Bass fans, get ready for 'Trust Nobody'
The hype surrounding this release is massive being one of the most-anticipated IDs in a long time. The track brings back DJ Snake's essence, with powerful bass and impressive contrasts. Fans are very ready to receive this release and looking forward to headbanging to this track. Obviously, when the pandemic allows it.
DJ Snake – Trust Nobody