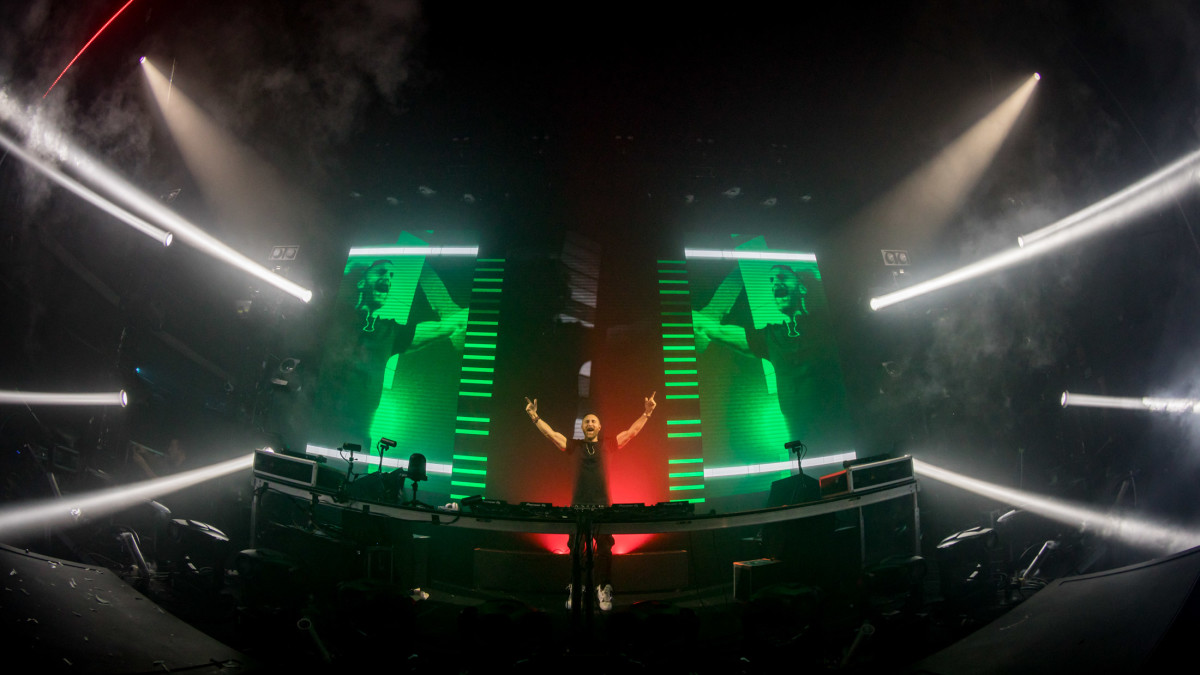 David Guetta offered a huge visual and musical show for EDC's Virtual Rave A Thon. The Frenchman recorded the set from LIV Nightclub, Miami.
The EDM industry is facing one of the worst rivals of its history with the coronavirus pandemic. Many world-famous festivals are offering virtual events to make a more pleasant way back to normality.
The virtual celebration of  EDC Las Vegas, which involved a Virtual Rave-A-Thon, positioned this event as one of the best virtual events during this quarantine.
The lineup of this EDC event was made up of some of the top names out there including artists like Kaskade, SVDDEN DEATH, MALAA, NGHTMRE, Ghastly and David Guetta. Each artist decided their way to perform, offering the virtual crowd a few wonderful scenarios.
Without a doubt, David Guetta is the artist who put the most effort as he rented the prestigious LIV Nightclub in Miami for the occasion. Moreover, David Guetta's massive set was definitely one of the best shows of the festival. In addition, it's not the first time that Guetta did something like this.
David started with a variant edition of his massive hit with Sia 'Titanium' and kept dropping his all-time hits all night long. The EDM veteran brought us back to one of the best periods of the EDM industry. If you need more information regarding the set, check the tracklist in this link.
Make sure to listen to this wonderful set as we slowly slide back to normality. Stay safe and go back to EDM's brightest years with David Guetta's EDC Las Vegas Rave-A-Thon set.