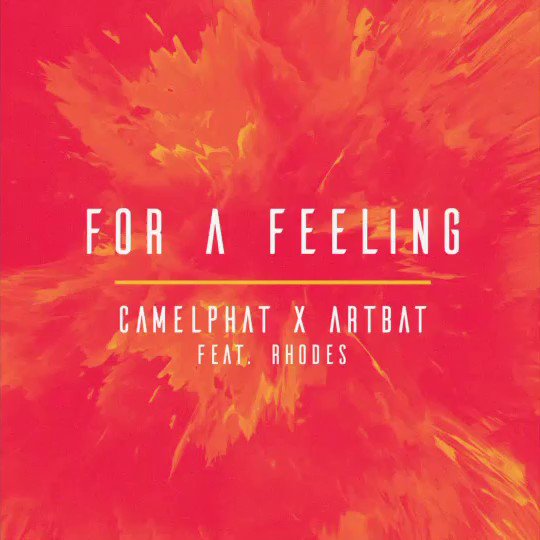 When two immensely talented duos combine forces, the result is bound to be much awaited. Camelphat and Artbat both saw a meteoric rise almost through an identical timeline. Their new track, 'For A Feeling' is as raw as it is sublime, characterizing on the traits of both artists. With vocals from Rhodes added to the equation, the result is a perfectly crafted piece of melancholy that has potential to become one of 2020's grandest.
The track was already held in the highest regards starting almost a year ago when it was featured in the sets of acts such as Tale of Us. It was only a matter of time until it would see the light of day gauging the overwhelming response.
In spite of a packed global touring schedule this past year, both the Liverpool (UK) and Ukrainian-based bundle of talents have made it possible to join forces with each other. Consequently, a dream but not so distant collaboration has finally taken shape in this form.
Right from the wobbly bass line that symbolizes the Artbat sound to the delaying reverberated pads that is the epitome of the Camelphat success, the track features an equivalent world of both producer duos. A dash of husky vocals of the talented Rhodes appropriately spaced throughout its length completely does the track justice. The vocals compliment the capabilities of both the duos at their prime.
'For a Feeling' already has enough indications to break the barriers of both the mainstream and underground audience. Yet, the track keeps the styles of their respective creators perfectly intact. Sounding fresh as an initial collaboration always is, we are already looking forward to the next!