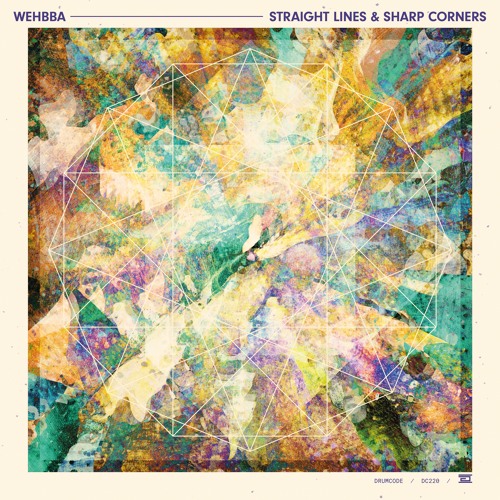 Wehbba – Straight Lines & Sharp Corners
Wehbba just started 2020 in an amazing way. The Brazilian DJ/Producer dropped his new album this week. Wehbba's new album is titled Straight Lines & Sharp Corners. It was released on Adam Beyer's label Drumcode.
Wehbba's new album is as good as it gets, in my opinion. As someone relatively new to techno, this album could keep me dancing for hours. Its sound is so strong, yet so perfectly crafted, it completely takes over you. I first listened to it on my computer speakers (don't kill me), and after that, I was able to give it a proper listen. What Wehbba does, inside this album, is nothing short of magic. His work, the way his mind crafts all together and the different yet perfect union between each song makes this album a masterpiece.
His first LP since 2013, Straight Lines & Sharp Corners define what techno should be. After catching Wehbba live back in December at Resistance Mexico, I began to look deeper into his music. Today, I can say he's entered my top current DJs tier. This man takes the genre into a whole different direction, in which you won't recognize many sounds as familiar. This, however, is an amazing thing, as everything comes together once again to form a perfect harmony. If it was up to me, I would say the best songs are 'No Sleep', 'Hyper Real Decadence' and '14th to Grand Central'. However, please, I beg of you, go and listen to the album in the way the artist put it together. And do it in one sit, as I consider this to be vital to fully appreciate an album.
Wehbba's new album is here. It is amazing. Go listen to it now! Congrats Wehbba! Go own 2020 now!
Wehbba – Straight Lines & Sharp Corners