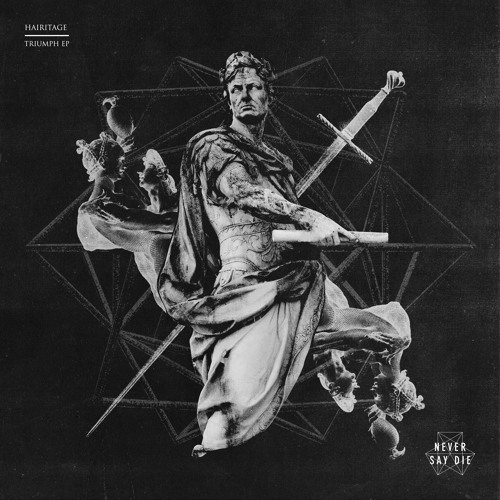 Hairitage – Triumph EP
You might not be familiar with the name Hairitage just yet but chances are you are already familiar with his music. The producer made a big splash last year and garnered the support of every big name artist from Skrillex to Bassnectar to DJ Snake. And as for this year, he's only going to be making bigger waves. For his first release of the year he's dropping his sophomore EP, Triumph, on the esteemed Never Say Die Records.
Kicking off the EP is the title track 'Triumph'. Featuring clean, upbeat dubstep, the track sets the tone for the EP and promises good things to come. Next up is '40 Cal', his collab with rapper Rico Act. As to be expected, the track is a smooth blend of trap and dubstep. 'Illegal Parties' and 'Diamond Chain' make up the back half of the EP and definitely fulfill the promise of the first track. All in all, a really strong showing for the artist's first release of the year.
Hairitage has big things in the works. So give the track a listen below and definitely keep an eye out for what he's getting up to the rest of this year.
Hairitage – Triumph EP | Download