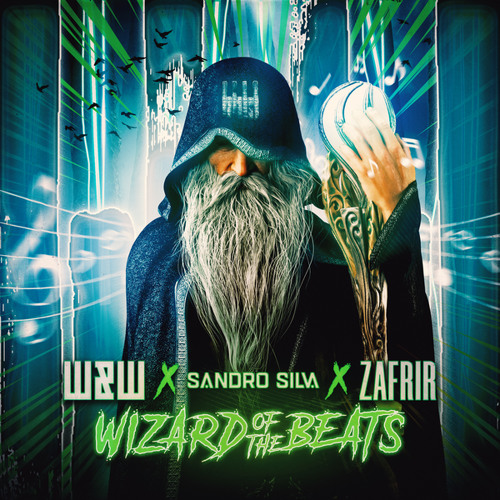 W&W x Sandro Silva x Zafrir – Wizard Of The Beats
Bigroom is back baby! Hailing in from the Netherlands, we receive a monster from the duo W&W and Sandro Silva. After a collaboration had been in the talks for some time, the track 'Wizard Of The Beats' has been born. With that not being enough, the Dutch producers enlisted the help of Zafrir, an Israeli musical genius.
The song reportedly began with Sandro sending W&W a simple voice recording of the main melody. It eventually led to full stems that create the chilling anthem of a lead we have now. Through the process, Zafrir would send the Dutch duo a variety of choirs that they would soon use for the colossal breakdown. Sure enough, the three artists came together as wizards to cast a magical spell on dance music.
"From the start, I thought that this track could be a next level Big Room song. W&W and I are a great fit as we are the founders of the genre's modern sound. Together with the amazing vocals of Zafrir, our work resulted in this Big Room 2.0 banger."
The track begins with a lush pluck, reminiscent of the early sounds of Sandro's career. It leads into the signature anthemic stabs of W&W. The beginning will instantly have you hooked and anticipating the drop. After selecting the right choir by Zafrir, it seems there is no better place for the beautiful vocals to chant. W&W & Sandro Silva will be headlining Tomorrowland this July, so you can hear this anthem live. Go stream the song below!
W&W x Sandro Silva x Zafrir – Wizard Of The Beats