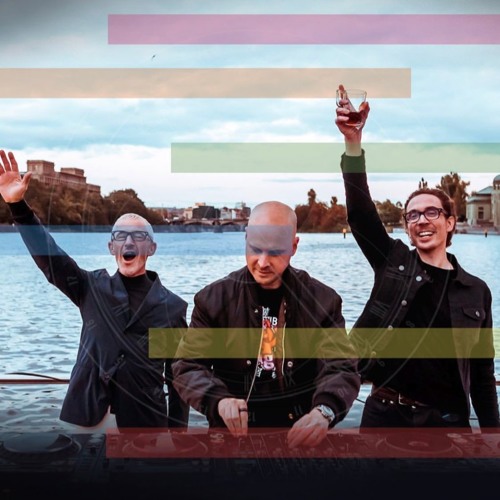 It was quite the weekend in Prague, as fans from all around the world flocked to the Czech capital for ABGT 350, Transmission and Anjunadeep Open Air. Most of us are still slowly adjusting back to reality, but Above & Beyond just made that a bit harder by uploading their Deep Warm Up set to YouTube. And in 4K!
As usual, to kick-start the Group Therapy weekend, Above & Beyond played an hourlong set the day before. Last year's set was hard to top, having taken place in Hong Kong's Victoria Harbour featuring the city's iconic skyline. But this year certainly lived up to standards. Sailing along the Vltava River in Prague, the party boat even passed under the beautiful Charles Bridge, one of Prague's most visited sites.
Aboard the boat was the talented electronic trio, with Tony, Paavo and Jono taking turns at the mixing table. Featuring tracks from Andrew Bayer, Ben Böhmer, Tinlicker and other talents, you can expect nothing but good vibes.
The official Group Therapy event took place the next day on October 11 at the O2 Arena. The livestream for that should be posted in the following days. So while we wait, soak up those magical moments with the ABGT 350 Deep Warm Up set below.