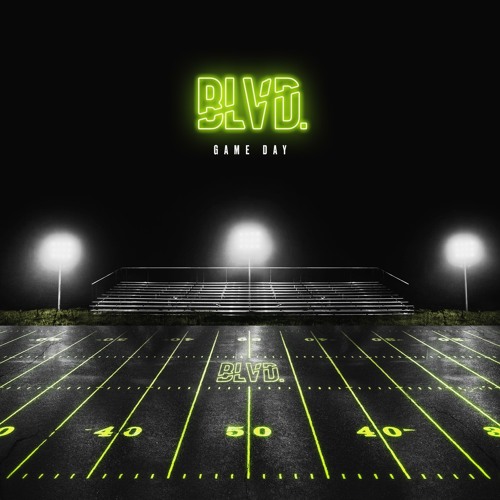 BLVD. – Game Day
Earlier this year, BLVD., released a grimey record titled 'Full Send'. Today, he's finally back with another smasher. His new self released record is titled 'Game Day'. Like 'Full Send', this record is just as gritty and dirty.
"Sports have always been an essential part of my life, especially the theme of bringing people together, there's nothing that encompasses this better than game days. They're an amazing phenomenon that has transcended throughout generations. Music is always paired with game days, whether it be tailgate bangers or throwback classics. The world needs a strong new game day anthem to make them jump out of bed."
The entire song is based around a sports theme, as the title suggests. First, it starts out with an atmosphere of a sports arena. There's fans cheering and the drum line rocking out. This is accompanied by some deep horns that create a pump-up ambiance as if the team was walking into the stadium. This turns into the percussion-filled build up, then transitions into the gritty drop. The drop features trap screeches with riddim synths. This grimey sound is becoming the BLVD. signature. After the drop, it goes back into a melody featuring brass instruments backed by the famous "heeeey, hoooo" chants you hear at raves. This again, transitions into a massive, dirty drop.
BLVD. shows no signs of stopping and improving his sound. His latest record is a testament to that and he's definitely one of the artists you should keep your eyes on in the coming year. You can check out 'Game Day' here or down below.