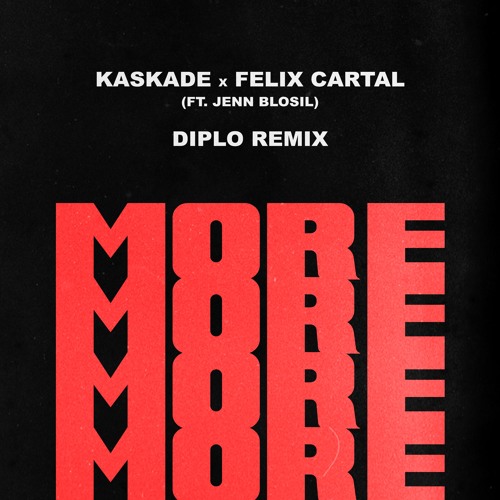 Kaskade & Felix Cartal – More (Diplo Remix)
American DJ/Producer Kaskade released today his brand new track 'More' featuring Felix Cartal. Along with the track, Kaskade also revealed a brand new remix for his track made by one of the hottest producers in the scene right now, Diplo.
Known for being able to put out project after project, Diplo is a DJ who likes to go around mixing things a little bit every now and then. However, this new remix might be a little different from what we're used to.
After being remixed earlier in the year by the Chicago DJ/Producer Kaskade, it seems as if Diplo has decided to return the favor by taking the DJ's new track and giving it his very own spin.
'More (Diplo Remix)' is a nice house remix that might fit a dark rave rather than the mainstream shows Diplo usually performs at. However, this does nothing but prove that the DJ/Producer isn't afraid to take risks. This time, he does it remixing a dance record for Kaskade & Felix Cartal and turning it into a much darker, yet really danceable one.
Kaskade & Felix Cartal – More (Diplo Remix)