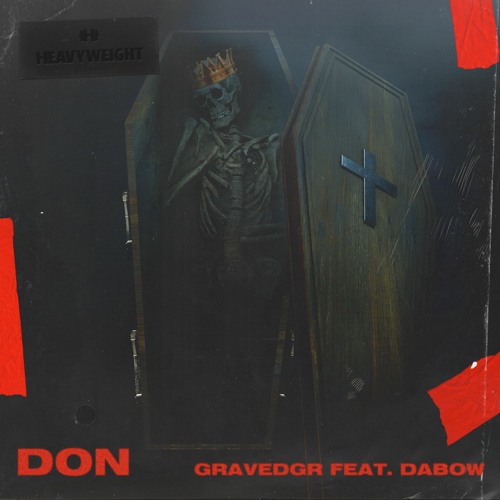 GRAVEDGR – DON (Ft. Dabow)
The mysterious producer, GRAVEDGR, is here with a brand new release on Carnage's label, Heavyweight Records. This new release is titled 'DON'. The Heavyweight Records veteran teamed up with Dabow, an Argentinian producer. Both of these artists have an equally heavy taste for bass music and that made for an incredible record.
At first, this record introduces a heavy bassline, backed up by an eerie melody. GRAVEDGR, known for his murderous, dark vocals, included that signature in this new track. Fans will get a scary cinematic feeling when listening. The drop is a trap smasher. It combines elements of hardstyle, hip-hop, and bass music to create an experience fit for the festival mainstages. The record doesn't stop as it is packed with three drops in total, all emphasizing heavy bass and trap signatures.
GRAVEDGR is no stranger to murderous, heavy music. After releasing 'RAMPAGE', 'KAMIKAZE', & 'RAWSIDE' with Lit Lords, there's an expectation that every release is going to be hard and heavy-hitting. Be on the lookout for this mysterious man, or dead man, under the mask. You never have any idea what he'll release next, but it will always be something that pushes the hard dance sound forward. In short, this record will melt your face off. The good thing is that you can stream 'DON' right now here or down below. Let us know what you think of this massive record.
GRAVEDGR – DON (Ft. Dabow) | Stream