By now, you should know that Skrillex took part in the collaboration 'Malokera'. He did it alongside international talent that included Brazilian MC Lan. As it turns out, two more collaborations with the two of them are in the works.
From an Instagram screenshot conversation in Portugese, Lan aka Caio Alexandre Cruz, corrects a user in their predictions. He says that Malokera will appear not on Skrillex's album. But it will appear on his own album. Instead, two dubstep workings by the pair will be on Sonny's upcoming work.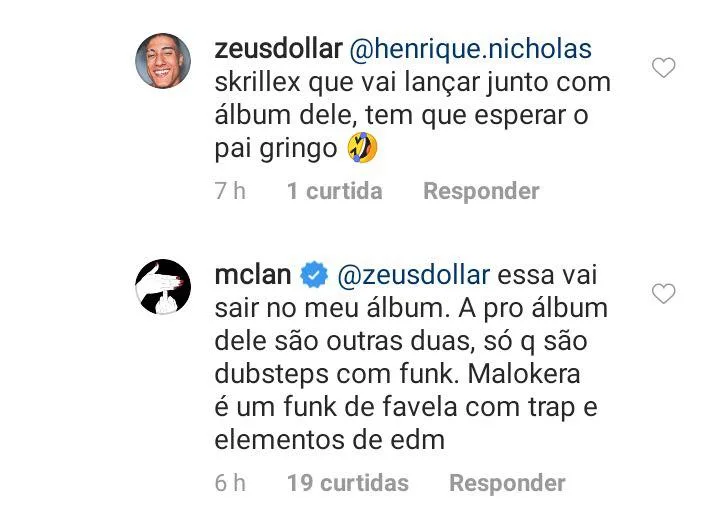 The song is a favela funk song with bass-y trap elements. It features Lan's vocals and downright contagious. Bobbing heads and pumping arms wherever it plays, we look forward to what's next from the duo.
Since Sonny's hiatus in 2018, he is taking 2019 with full force. Moore has released a collaborative Dog Blood EP titled 'Turn Off The Lights' with Boys Noize. Based off Cruz's comments, it seems another piece is falling right behind into place.
At this time, there is no publicly disclosed titles or release dates for their future collaborations. Videos have been circulating of Cruz singing their single live, though. His #Malokera movement on social media seemed to have jumpstarted the hype of their future work.
Dubstep and funk? What do you think? If the new pieces are anything like their first one, perhaps it could work. It could add a new flair to the industry.