Let's be real, becoming an artist is not easy; but these artists have putting in work that cannot go unrecognized. Here is a diverse list of artists that have caught the attention of the scene's most heavy hitters. Before you know it, dance music fans are destine to learn about these artists sooner than later.
WOOLI
Adam Frosh, better known as, Wooli, bears an appetite for destruction and is forcibly making his way to the top of electronic stardom. With his outstanding collaborations with Seven Lions, Snails, Mastadon, & Kompany; the up-state New Yorker flawlessly flaunts his unique hard hitting sound design that truly pierces adrenaline through each listener's veins.
Since diving into the dubstep scene in 2016, Wooli has delivered bass music to a new level by releasing exceptional tracks on such labels as Never Say Die, Circus Records, DPMO, Monstercat and more. The impending phenom has also made a name for himself through his stand out remixes for Excision, Gammer, Slander, Delta Heavy, and Dion Timmer.
Through infectious synths, mesmerizing melodies, and discharging basslines; Wooli is raising the standard for the next generation of bass music right before our very eyes.
Wooli has only just begun his upsurgence out of the arctic circle as he just announced his first ever solo tour called 'The Voyage' After just recently wrapping up a mini tour for NGHTMRE and Slander's massive Güd Vibrations boat party in San Diego, New York, and Boston. Wooli has appeared on festival lineups such as Electric Forest, Electric Zoo, Lost Lands, Bass Canyon, Moonrise, and many more. If you enjoy being put on emotional wonky rollercoaster, Wooli is the perfect artist to check out. Don't forget to save the date for Wooli's first ever 23 date North American solo tour 'The Voyage'.
MASTADON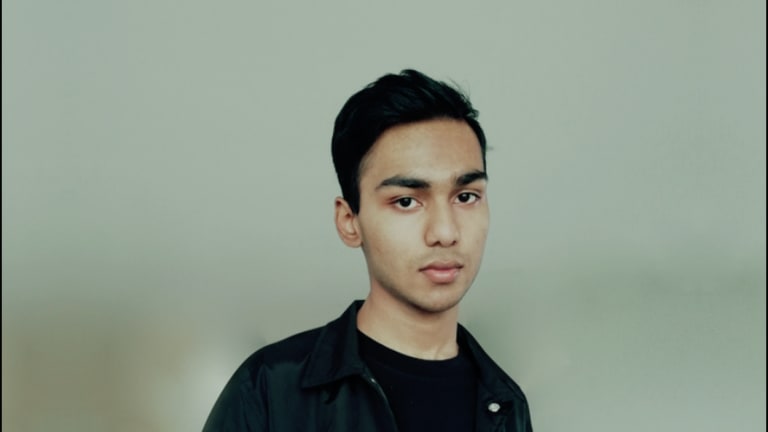 Not to be confused with the American heavy metal band; Australian dubstep producer, Mastadon, has produced some of the most heaviest, aggressive, and death-defying tracks since dubstep's inception.
After catching the ears of novice dubstep fans with his track 'RIP' released in 2017; Mastadon has become a prominent figure for SKisM's Never Say Die label with his 'Malignant' and 'Decimate' EPs. Since then, the dubstep don has been catching waves with his unbelievably annihilating basslines, heart thrusting synths, and brain shattering blends of liberating high energy with singles such as 'DONG', 'Death Pit', and 'Buggas'. Not to mention his ever-loud and protruding remixes of 'WTF' by Herobust and 'King Is Back' by Snails.
Mastadon is the next ruthless artist in the dubstep game who won't hesitate to rapture your soul with his cataclysmic sounds. His music represents everything the genre needs to progress as modern sounds clash for a grimy new experience of filthiness; and all out war of bass frequencies.
Mastadon has only made appearances at various venues and festivals after getting his VISA recently approved to travel North America. Not too long ago performing at Belgium's Rampage music festival; Mastadon is planning on playing at Excision's Lost Lands this year as well as Insomniac Event's Project Z. If you are a headbanger, Mastadon is destine to break your neck with one drop. To get a glimpse of what Mastadon is all about, check out his newest single 'Portal' below. Also, if you haven't already be sure to watch his Rampage set here.
NOLAN VAN LITH
Detroit born and bred producer, Nolan van Lith has gone a long way from uploading tutorials on YouTube; to thoroughly kicking ass and taking name in the future bass realm.
Fans might recognize his alleviating collaborations 'Alone' and 'Dystopia' with ARMNHMR and LooKas. Moreover, this young sensation has an arsenal of remixes that have garnered attention from some of the industry's biggest acts. By the same token; Nolan van Lith has done official remixes for The Chainsmokers, Lost Kings, Jonas Blue, KRANE, Niko Blank, and more.
Nolan van Lith implements dreamy synths and melodic riffs that sets fans into an unimaginable listening bliss of an experience throughout his songs. His most recent track 'Apollo' is other worldly as zealous buildups and hard hitting basslines collide for an emotional rollercoaster.
Although he has worked with various artists; without a doubt Nolan van Lith is ready to own the rest of this year. With him working under The Chainsmokers, will we see soon see a collaboration? Time will tell, but for now, check out his single 'Apollo' below.
SPACE CORPS
If you are fond of progressive emotional melodies and cinematic trance breakdowns; Space Corps, is the next big artist you need to watch out for in trance music.
By receiving insane recognition on his latest single 'Gravity' featuring Karra from artists such as Armin van Buuren and Ilan Bluestone; Space Corps is set to blast off in the trance realm. Of course, Space Corps incorporates unbelievable imagery by showing galaxies and an outside perspective of our world around us.
This new artist brings listeners back to classic trance by including melodic heartwarming vocals in his tracks. Although he has not yet released his identity, Space Corps is truly the next best artist in trance music.
Coming off hot from EDC Las Vegas, Space Corps took over quantumVALLEY this year. Sit back and relax while Space Corps takes you on your next trance journey.
LUPE FUENTES
The leading lady of the underground, Lupe Fuentes, a Colombian born but now Los Angeles based female producer and DJ; has garnered herself in exquisite fashion as the next queen of house and techno.
After receiving massive recognition for her most recent single 'No Rules', featuring Dances with White Girls; Lupe Fuentes is rising her way to the top with her deeply rooted Latin grooves upbeat tribal basslines.
The dignified artist incorporates an approving amount of funky beats and fun disco tunes for an unbelievable performance as she's played at legendary venues such as Drai's Afterhours, Pacha NYC, Exchange LA, Sound Nightclub and more.
Lupe Fuentes is not only an outstanding producer and DJ, but a prominent figure on social media taking advantage of lifestyle, music, and fashion trends while reaching close to 100K and 700K followers on both Facebook and Instagram.
Stay in the loop, as this powerful woman has major influence on what is next for house and techno; be ready to rock your shoes off the next time she takes over your dance floor.