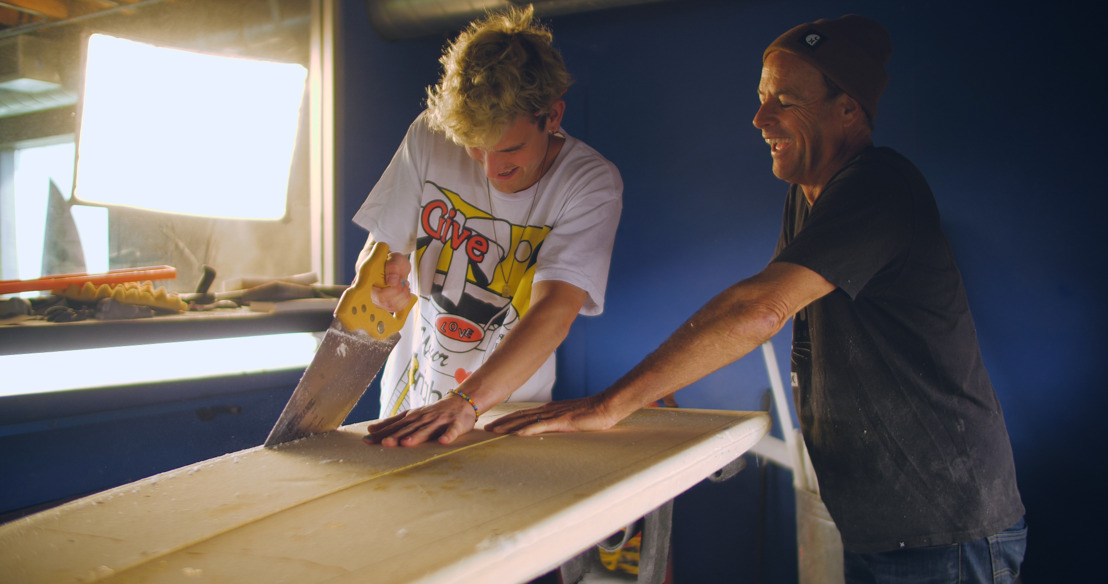 You might not have known this, but Grant Kwiecinski, aka GRiZ, is not only a talented artist but a philanthropist as well. He and Bob Hurley, the founder of the popular surf-brand company, collaborated in designing a custom-made surfboard along with twelve unique posters for charity. The items will be auctioned off through GRiZ's Ride Waves Charity Raffle. The proceeds will benefit Seven Mile Music, an organization that supports music and art programs for kids in Detroit. On May 3rd, Hurley published a video showing the making of the surfboard on YouTube. In it, you can see the duo's creative process and hear why GRiZ decided on this project.
Back in 2012, the Detroit public school system slashed creative arts funding. As a kid, GRiZ was given a saxophone and learned to play while at middle school in Detroit. Now that this program is no longer an option for kids in this community, the 'It Gets Better' producer has stepped in to help. Earlier this year he raised over $100,000 through his 2019 GRiZMAS event. Still, in his eyes, there is more work to be done.
The raffle for the custom-made surfboard and twelve posters will be open until July 15th. Entries for the surfboard can only be done online (here). 3 runner-ups will receive between $25 to $50 gift cards to the GRiZ online merch store as well as a signed vinyl. The twelve posters, however, will be only be auctioned off in the Ride Waves Charity Raffle during GRiZ's U.S. tour. They are limited-edition, hand-made prints unique to each city on the tour.
You won't want to miss this tour. It's a win for everyone.