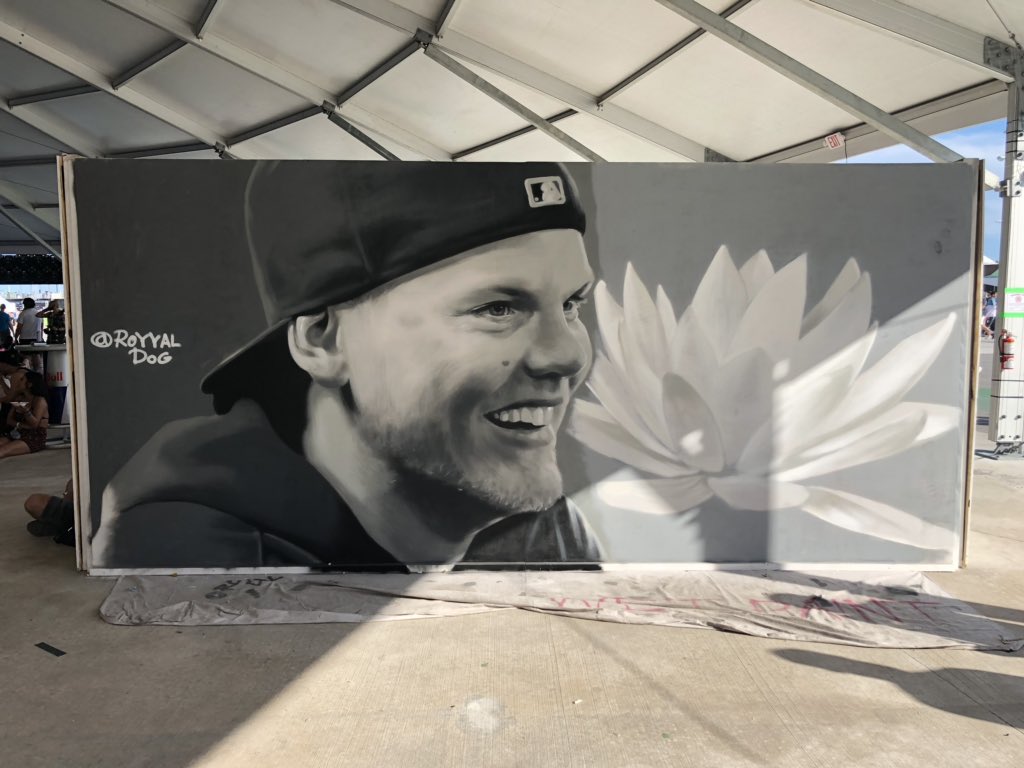 We're nearing on the anniversary of Avicii's passing and, honestly, it's still hard to believe he's gone. His legendary performance at Ultra 2011 introduced us to the future of dance music, which is why this year's UMF was going to be particularly hard for everyone. But something special happened. On Saturday, March 30th, Korean-based graffiti artist Royyal Dog spent a good portion of the day creating a mural that touched everyone's hearts.
He spray-painted an impeccable black and white portrait of a smiling Avicii wearing a backward ball cap, one of his signature looks. This was the Tim we knew and loved. He also included the white lotus flower found in the 'Levels' music video. At night, the painting came alive. The blue hues contrasted the monochrome beautifully. It is truly a work of art. You can see the final product below.
We're not sure if this mural will stay up year-round for the next UMF, but we hope so. Thank you Royyal Dog. It was nice to see Tim back at Ultra.