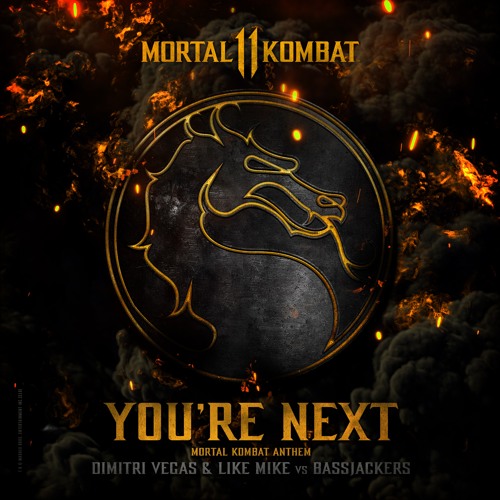 Dimitri Vegas & Like Mike vs. Bassjackers – You're Next
With their banging anthems and loyal fan following, Dimitri Vegas & Like Mike continue to top themselves. They have branched into various arenas in the electronic music world, expanding their brand by leaps and bounds. This week, they continue their reach into the world of E-Sports and video games with the release of their latest track 'You're Next.'
The track, which features the talented Bassjackers, is the anthem for the upcoming installment of the long-running Mortal Kombat franchise. 'You're Next' will be the feature track on Mortal Kombat 11, an immersive and graphic fighting game experience. For this game, DVLM with Bassjackers chose to bring a nasty and gritty track to the table.
All involved have been publicizing the release, eager to see the fan reaction in both the music and gaming worlds:
'YOU'RE NEXT' the @MortalKombat anthem we did with @dimitrivegas & @likemike drops on Monday!!! pic.twitter.com/gCX4Yxr6oD

— BASSJACKERS (@Bassjackers) April 13, 2019
From the get-go, 'You're Next' has a filthy trap feel. Cutting bass work mixed with iconic phrases from the game's history ("Get Over Here!") give this track a very deep and eclectic tone. A screechy element provides the tune with a slightly chaotic feel, most likely by design, since the game itself is utter madness. This urgency is conveyed throughout the entirety of the track, and game purists will appreciate all the references to the game play itself. It has the feel of a festival banger, and certainly will have heads rolling over the Summer festival season. FINISH HIM!
Mortal Kombat 11 will get its official release on April 23. In the meantime, check out Dimitri Vegas & Like Mike vs. Bassjackers 'You're Next' in full below on Soundcloud!