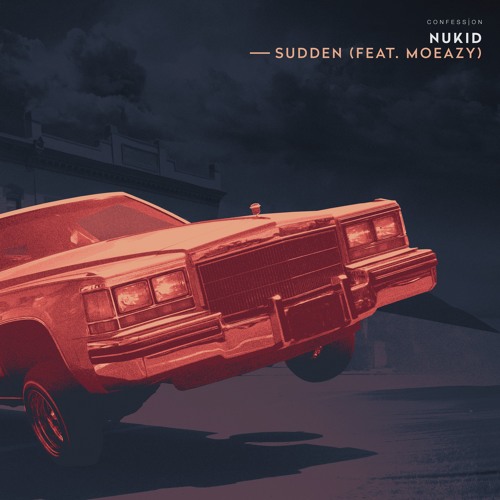 NuKid – Sudden (feat. Moeazy)
It's no secret that Tchami's Confession label features some of the best house music out there. So it's only natural that G-house maestro NuKid would eventually make his way to the label. And that's just what happened with the NuKid's new track 'Sudden'.
"Sudden for me brings together my all around sound into one specific record. I wanted to create something dark, heavy & unique. The mix between hip hop and house music is what i was really trying to accomplish when creating this record. With this single you really get the full spectrum of both genres in one. I gave my manager a listen and he passed it over to Moeeazy and as far as i can say he was really feeling it. When Moe and I decided to collaborate we wanted to create something that represented the cutting edge of G-House. Patience was key behind this track and we couldn't finish it until we had the perfect vocals to take the track to another level in terms of energy. I'm extremely proud of how this record turned out and couldn't be happier to finally bring this one to light."
And he definitely brought his A-game with his debut release on the label. 'Sudden' is nothing if not a certified heater from start to finish. Give the track a listen and be sure to grab your own copy in the link below.
NuKid – Sudden (feat. Moeazy) | Download