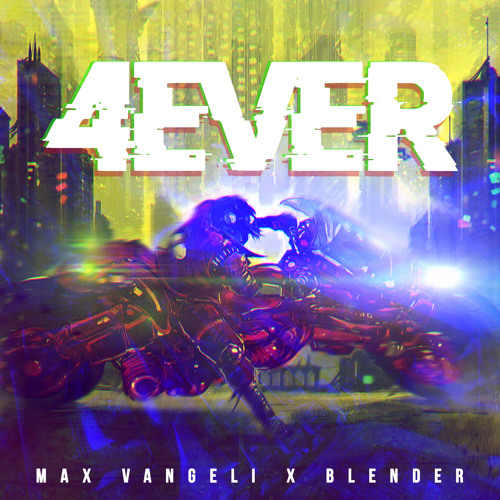 Max Vangeli x Blender – 4EVER
Max Vangeli is back in action, and he's bringing BLENDER along for the ride. The two producers have just released their new collaboration '4EVER', making this Vangeli's second release of the year. This past January saw Max release his first tune of 2019, which also happened to be his Avicii tribute track titled 'I Don't Wanna Say Goodbye'. If you haven't had a chance to check it out, I highly recommend that you do.
'4EVER' is an electro house track, centered around its "For Ever" vocal. In addition to this, the track's thumping kick drum, and roaring synths find themselves carrying the energy of the song. The track also features a rather gritty bass, that we can't help but fist pump to.
In his own words, the track is "A high energy roller coaster of a record fusing together surprising elements". After listening to the release, I couldn't agree more. '4EVER' by Max Vangeli & Blender is out now, and can be streamed below, enjoy.
Max Vangeli x Blender – 4EVER | STREAM