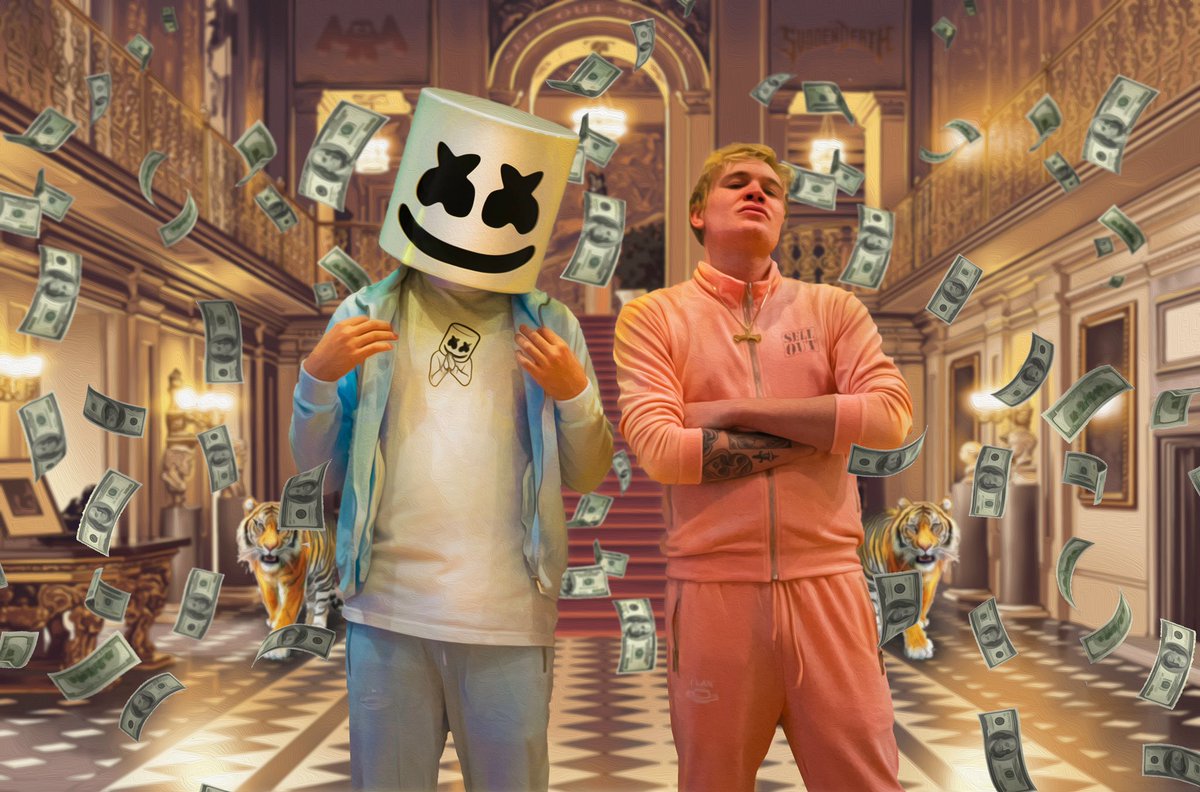 Marshmello x SVDDEN DEATH – Sell Out
Marshmello's become an EDM icon in short work. With a fanbase of millions of fans chomping at the bit for every new release, his impact on the dance music scene can't be debated. He dominates the Future, Trap and Progressive genres so he finally decided to break new ground in the realm of Dubstep. As a result of enlisting SVDDEN DEATH for a collab, this newest release 'Sell Out,' is straight fire.
Svdden Death, whose influences include the likes of Rusko, Skream, Benga, and even some Kraftwerk, is taking over Dubstep. With that kind of inspiration, it's no wonder he seems like a lock to carry the genre into the future. Run The Trap was able to get the man to elaborate on his perspective regarding the Dubstep scene:
"Now I feel like the genre is just pure 'fuck you' music. Like, mosh pit, fucking punch your family in the face music."
Marshmello, on the other hand, is clearly an EDM standard bearer. He mingles with the likes of Floyd Mayweather, Rick Ross, and Logic yet, the man still remains a mystery. Puffy white headgear notwithstanding, he explained to Billboard why this is ok and probably intentional. He says, "You're like, 'Wait, what does [he] even do?' You search and find the music."
Going forward, look for each to continue pumping out bass-heavy hits. As for Svdden Death, he's already made it known he wants to work with Snails. Plus a possible collab with DJ Diesel isn't out of the question. Similarly, look for Marshmallow to continue blurring the walls defining the genres. His collab with country music star Kane Brown is still forthcoming.
Marshmello x SVDDEN DEATH – Sell Out