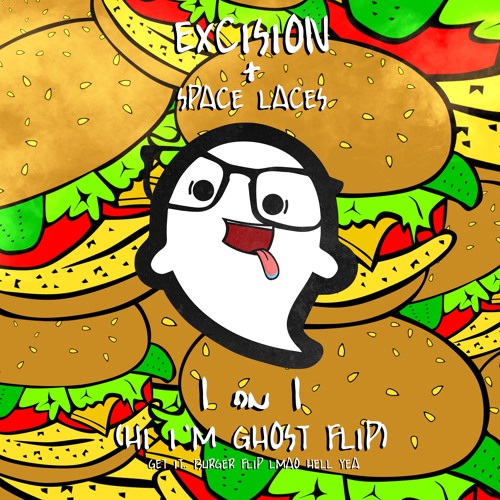 Excision + Space Laces – 1 on 1 (Hi I'm Ghost's "Burger Flip")
The Hi I'm Ghost boys have been putting out nothing but straight heat lately. Their collab EP with KJ Sawka, Misfits, last month is demonstrative of just that. But they've been so busy dropping original fire that they haven't put out a good remix in what seems like forever. So now they're changing that up and giving their own cheeky take on Excision + Space Laces hit track '1 on 1' with their "Burger Flip" of the track.
If you've heard the original track then it'd be easy to guess where this all came from. The original vocals "back, back, back" when distorted and pitched down start to sound exactly like "burg, burg, burg". Naturally the perfect place to start with a good remix. And just like the way any burger is made better with cheese, this track is definitely better with a bit of cheese. Give it a listen and be sure to grab your own copy in the link below.
Excision + Space Laces – 1 on 1 (Hi I'm Ghost's "Burger Flip") | Free Download