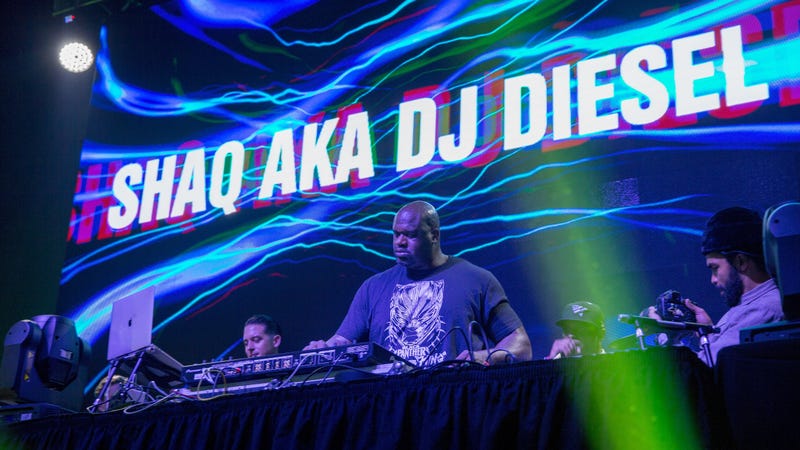 Measuring a whopping seven feet tall and weighing in at over 300 pounds, Shaquille O'Neal AKA DJ Diesel is quite literally one of the biggest DJ's on the planet. With that notable tidbit, it comes as no surprise that some of the world's biggest electronic dance music heavyweight would want to join in on the related successes.
That said, the American retired professional basketball player has recently announced the lineup for Shaq's Fun House, and let's just say it's not the EDM veteran's dream event.  The mastermind behind the event has developed an intriguing one-day circus-themed event that will happen from 9 a.m. until 2 a.m., two days before February 3, 2019. Some may immediately have made the link, the carnivalesque event will be taking place right before the highly anticipated Super Bowl.
SunTrust Park's Live at the Battery! will welcome special performances by Migos, Diplo, Tiesto, Lil Jon, T-Pain, DJ Irie, and of course, DJ Diesel.
This event pretty much sums up the state of mainstage EDM in 2019. If you would like to purchase tickets, keep it locked here.