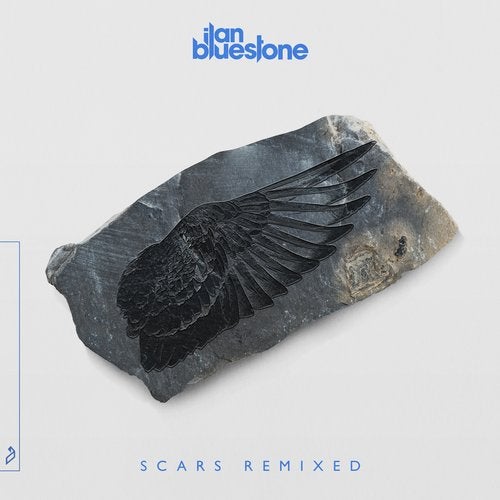 'Scars' Remixed
One of the most impactful and impressive trance albums of 2018 just got a fully refreshing twist. Anjunabeats mainstay Ilan Bluestone released his debut album Scars back in April featuring tracks 'I Believe', 'Another Lover', and 'Will We Remain?'. Today, the full-length album received a monstrous facelift from some of the best in trance and progressive.
Creating a full-length album is no easy task. For someone like Ilan, he took on the challenge whole-heartedly. Allowing his creative production to shine through, iB released one of the most eclectic and diverse albums of 2018, receiving high praise from the likes of Above & Beyond, Armin van Buuren, and many more. Only a truly outstanding album would garner a full remix album, a true testament to something truly special.
The Remixes
From start to finish, each track received a unique remix that further grew the power of each song. What's even more impressive is the wide array of remixers that took on the task of imprinting their own sound on each of Bluetone's album tracks. You'll hear remixes from Maor Levi, Cosmic Gate, PROFF, Spencer Brown, Rafael Frost, Shadowlark, Sunny Lax, Koven, Vintage & Morelli, and even Ilan himself. Here are some of my favorite remixes from the album.
'Scars' (Featuring Giuseppe De Luca) (Maor Levi Remix)
Holy cow is this remix massive. Significantly different from the original, Maor Levi turned this drum & bass track into a powerful club mix. The opening drop at one minute will make your jaw drop. Maor created a heart-pounding bassline with a classic uplifting melody. The difference between the original and Maor Levi's remix is simply astounding.
'Will We Remain?' (Featuring El Waves) (Maor's Deep Room Mix)
Welcome back to the list Maor Levi. One of Ilan's best buds brought his A-Game for another remix as he turned one of Ilan's biggest bangers into a soothing and calming tune. Maor completely diverts his sound to create a downtempo and gorgeous rendition of a high-energy original. You wouldn't know whether this remix was composed on production software or a jazz orchestra; it's seriously something to behold. Excellent work from Maor Levi.
'I Believe' (Featuring Giuseppe De Luca) (Vintage & Morelli Remix)
Quite possibly my favorite remix on the album, Vintage & Morelli (who's only one person- fun fact) molded one of Bluestone's biggest tracks into a deep and disco-infused ballad. The groovy bassline wraps you in from the start, with De Luca's vocals bringing the entire song together. Your feet won't stop moving from start to finish on this remix.
'Cosmic Feeling' (Featuring Giuseppe De Luca) (Ilan Bluestone Club Mix)
It wouldn't be a remix album without the original maestro putting his own club spin on easily his most diverse-sounding track. Before you listen to Ilan's club mix of 'Cosmic Feeling', do yourself a favor and listen to the original. The original sounds like something straight out of the 80's, which is why this remix is so impressive. Bluestone uses pieces from the core sound of the original and keeps De Luca's lovely vocals intact, but producers some of the biggest sounds on the remix album. Who would have ever thought 'Cosmic Feeling' would become a banger? Clearly Ilan did.
The Scars Remix Album is out now in full force. Whether you want club-ready remixes from Cosmic Gate or Rafeal Frost, or chiller remixes from PROFF and Koven, this remix album has something for everyone. Do yourself a favor and lose yourself in the sounds below.