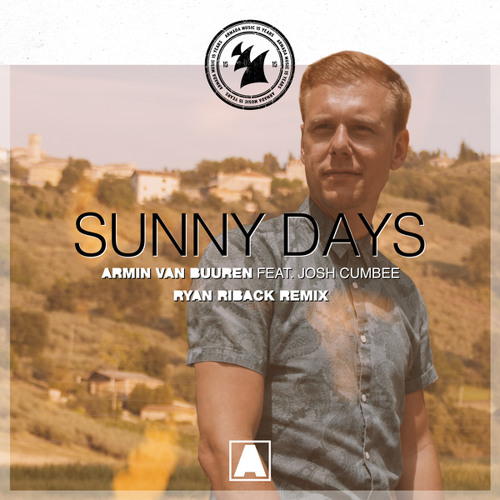 Armin van Buuren feat. Josh Cumbee – Sunny Days (Ryan Riback Remix)
Armin Van Buuren is a Trance legend, no doubt about it. For Ryan Riback, it's an honor to be able to remix one of Buuren's tracks, 'Sunny Days'. The original track came out way back in 2017, and Riback's remix has just been released today. The Melbourne born DJ is a remix maven, and has taken his aggressive yet catchy musical sphere to the next level, from 'Work Money Party Bitches' with Lowkiss, grabbing the #5 spot on ARIA to the same collaborative team owning 'Superhouse' taking out #15. Riback usually has an electro melody combined with a bouncy vibe, with his 'Sunny Days' remix being much more low key.
Riback has done well with this remix, a nice beach type vibe with no big-room drop or Electro sounds. It's a different sound for him, with more of a progressive house/tropical type feel. Either way, it's catchy and fun to listen to, so enjoy!
Armin van Buuren feat. Josh Cumbee – Sunny Days (Ryan Riback Remix)