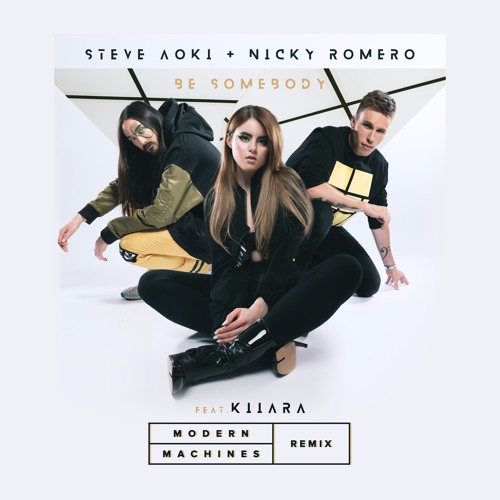 Steve Aoki & Nicky Romero – Be Somebody (Modern Machines Remix)
Last month dance music titans Steve Aoki & Nicky Romero teamed up to drop their massive track 'Be Somebody' together with vocalist Kiiara. It's only natural that such a big track would get treated to some big remixes. And coming to you with just one of those remixes is New York based producer Modern Machines.
When he's not busy performing at all of NYC's best clubs he's in the studio crafting some of the best remixes. From Krewella's 'New World' to The Knocks' 'Ride or Die' to this remix of 'Be Somebody', he pulls it all off with style. Give Modern Machine's remix a listen and be sure to get your own copy for free in the download link below.
Steve Aoki & Nicky Romero – Be Somebody (Modern Machines Remix) | Free Download