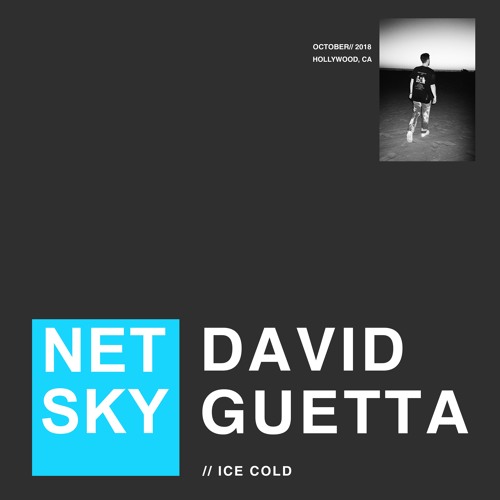 Netsky & David Guetta – Ice Cold
Out now on BD Music Limited is a killer electronic dance track by Netsky and David Guetta titled 'Ice Cold'. While the pairing seems surprising, the song speaks for itself as it is a rework of Foreigner's 'Cold As Nice'. Let's just say this rendition is banging!
It centers around an electro-house groove where the midway pause and build give it that cool tone. Boris is versatile and unpredictable in his musical stylings. We've all heard his latest release 'Téquila Limonada' feat. A.CHAL but this latest addition will have your hips swaying and your heads bobbing. Prepare your ears for the bass filled drop that pulses with each hit. It's sassy and fresh; there is no doubt that when this plays in the club, you'll be dancing all night long.
The song demonstrates the duality of Netsky's album Palmtrees & Powerlines.  This is a two-part project that explores the brand of pop music on the Palmtrees side and his genre-bending club tracks on the Powerlines side.  As the infamous drum and bass artist continues to release new music, see which of the two worlds it fits into.
"Working with Netsky on this track was amazing. He's such a great producer, and I'm really happy with the end result."

-David Guetta
We can believe the duo had fun making this track. Daenen stated he remembered jamming out to the demo in the studio with David. They surely vibed together to produce this amazing piece of work. Inspired by Guetta's work routine and energy, their masterpiece is complete. Our beloved Belgian and French dance-pop behemoth have proven to be an unlikely couple that took their talents to the next level. Could we have asked for a better collaboration? Let us know your thoughts on this one.
Listen to the track below!
Netsky & David Guetta – Ice Cold | Buy/Stream