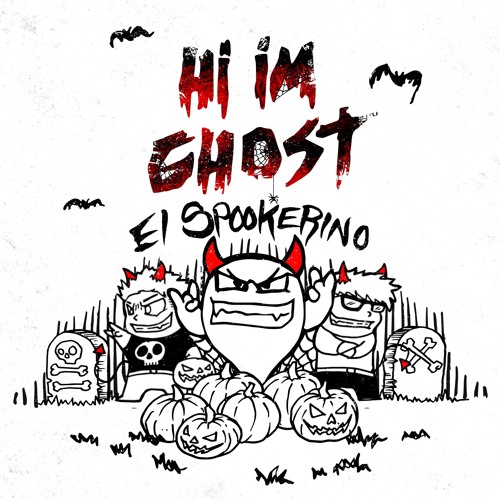 Hi I'm Ghost – El Spookerino
It's always a good day when we hear from Hi I'm Ghost. From the anthemic 'Spooky Riddim' to 'Spookier Riddim', they never fail to bring the heat. And today is no exception. The boys are back with some more spookified dub entitled 'El Spookerino' just in time for Halloween.
It should go without saying that this is nothing less than the perfect track for some Halloween hype. From the eerie intro to that big riddim drop that they are just so good at producing, Ghost and the boys really bring 'El Spookerino' to life. And the best part is they are releasing the track as a free download. So give the track a listen, grab your own copy in the link below and get ready for a spooky Halloween.
Hi I'm Ghost – El Spookerino | Free Download