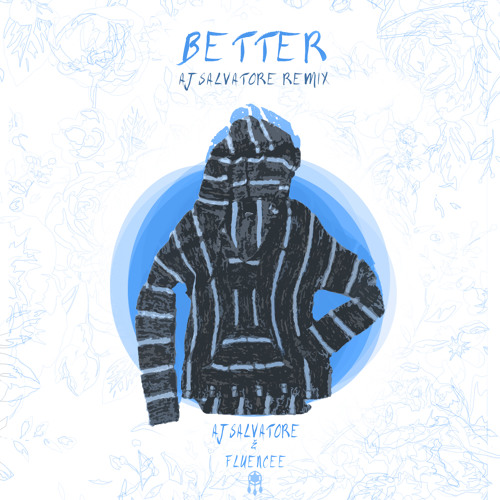 AJ Salvatore, Fluencee ft. Bri Tolani – Better (AJ Salvatore Remix)
Orlando-based producer AJ Salvatore has really been making a name for himself this past year following the release of his massive tune 'Better'. Since then he's been busy releasing some amazing original tracks like 'Ignite' and 'Alone'. And now that 'Better' is approaching nearly a million streams he's giving the track an update with a brand new remix.
"This song meant a lot to me, as it was my biggest release so far. Doing this remix with a good friend brought out a lot of emotion and I think it resulted in something just as addicting as the original".
More than just as addicting as the original, this remix is even better. From indie-pop to a more dance-friendly sound, AJ really revamps the track in an amazing way. It's pretty evident that in just a year he's come so far in regards to both style and skill. Give AJ's new remix a listen and be sure to grab your own copy for free in the link below.
AJ Salvatore, Fluencee ft. Bri Tolani – Better (AJ Salvatore Remix) | Free Download