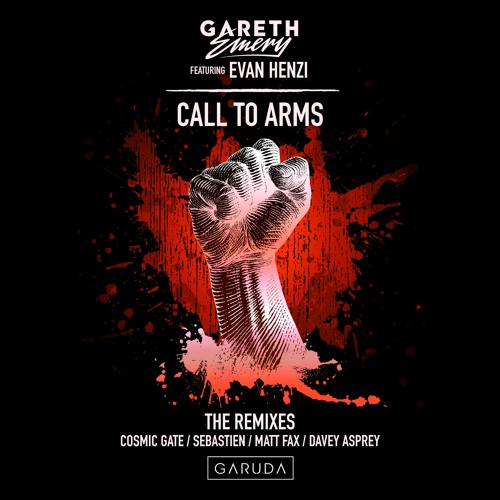 Gareth Emery ft. Evan Henzi – Call To Arms (The Remixes)
British DJ and producer Gareth Emery teamed up with singer/songwriter Evan Henzi for their recent single 'Call To Arms'. Their latest collaboration entails a story about strength, hope, and emotion. The lyrics inspire listeners to be brave and let your voice be heard during times of despair. Today, their song now has remixes produced by various artists such as Cosmic Gate, Sebastien, Matt Fax, and Davey Asprey. The 'Call To Arms' remixes received support by Garuda Records and contains a signature style from each artist!
In the package, the remixes feature sub-genres such as progressive house and trance. Every artist incorporated their set of sounds while still keeping the original components. They added elevated beats which pick up the tempo during the drop. The synths also give out a euphoric vibe and it allows listeners to be entranced with the melodies. While each record is unique, they all highlight the hook and created memorable rhythms.
Check out the remixes down below and it is also available to purchase.
Gareth Emery ft. Evan Henzi – Call To Arms (The Remixes) | Stream/Buy