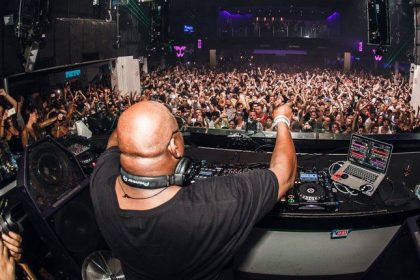 Last month, the legendary Carl Cox announced his plans to build a new Space Ibiza club on the White Isle. He elaborated that he lost his home, and needed to build a new one. Recently, the British producer has revealed the full team behind the new project, and trust us, he has teamed up with some of the best individuals in the business!
It comes as no surprise that the house and techno DJ is working with Pepe Rosello, the founder, and owner of the original Space Ibiza club. Rosello has recently released a statement regarding the new venture, stating,
"Space is a way of living the music, which is part of our shared experiences in the most vibrant moments of our life. The roots of Ibiza extend to new destinations with the joy, passion and enthusiasm for this adventure, to return to our house, the island."
The excitement and likemindedness continues as the duo has also partnered with Dave Browning, a trusted Ibiza Promoter with over 15 years of experience, and Juan Arenas, Space Ibiza's General Manager who was onboard during the final 10 years before the venue closed back in 2016.
It's truly a thrilling time for the team as they all share the same goals and aspirations, resulting in a collaborative spirit and positive launch into the new project.
Space club Ibiza has always been my home for the last 20 years, and now to pave the new way for the future of Space is really exciting. Forming a partnership with Pepe, Juan, and Dave Browning, to run the newly formed team, feels solid in the way that we are a family team, and I feel we can bring everything back to where it belongs. -Carl Cox