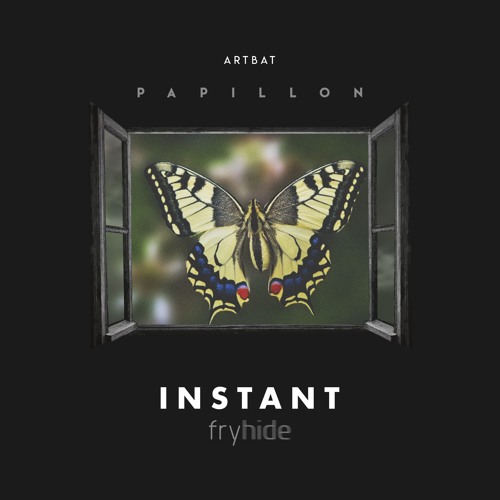 ARTBAT – Papillon
Making their way into the melodic and techno genre, ARTBAT gives us this crazy tune 'Papillon'. After their big success of 'Tabu' last year, the Ukrainian duo is back with another weapon on the INSTANT fryhide label. The track works with an unusual, less obvious approach to deep house music. However, there is still style and high energy.
The song has both techno and house elements that you can hear right as the track starts. The low, pulsating bass line in the background drives the beat forward. The melody chimes in and repeats for each part that would be a chorus. It seems ominous but curious enough for us to keep listening. Anyone want to make a connection between the song title and the cover art?
Artur and Batish are two experienced DJs and producers from Kiev. Their successes lies in their powerful and inventive sounds of high quality. This has earned them global recognition as they channel major influences from Solomun, Maceo Plex, and Richie Hawtin. The duo's music have been played by these top notch artists–there's no greater recognition. You can follow them on their upcoming gigs as they tour a new season in Ibiza and around the world. Let their intimate sounds and stylings swoon you on the dancefloor and huge arenas. The energy and drive they bring is just the beginning.
The track is available for listening below and instant download. What do you think of their style?
ARTBAT – Papillon | Buy/Stream