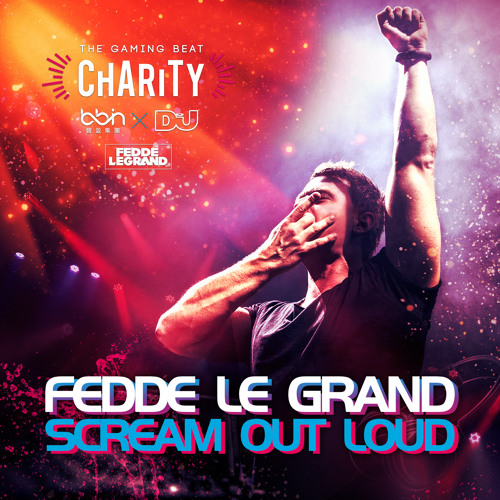 Fedde Le Grand – Scream Out Loud
As a pioneer in the industry, Fedde Le Grand is always pushing the envelope. His latest endeavor sees him team up with BBIN (Asia's #1 gaming software supplier), and DJ Mag for The Gaming Beat Charity. This noble cause provides donations to charity through the Top 100 DJs Foundation. As part of his contribution, Fedde has released one free track on the first day of each month through BBIN's website. The first two releases 'The Gaming Beat' and 'You Lift Me Up' received over 750,000 downloads already. If the three tracks combine for over 1 million downloads, BBIN will donate $90,000 to charity. Feel free to download all three right here.
The third and final free release for TGBC by Fedde Le Grand is 'Scream Out Loud.' Kicking off with a signature Fedde bass line, this main stage anthem sucks you in with a vocal line that will stick in your head like glue. With a monster hook and synthy drop, the track leaves you little time to catch your breath. Fans of Fedde will undoubtedly hear his stylistic electropop sound hitting hard throughout the tune. Dance floor energy oozes from this gem – undoubtedly DJs will be pumping this track with high frequency all summer. Shufflers beware: this one is catchy.
Fedde also posted this humorous tweet to promote this track (Note – cute goats are prominent):
SCREAM OUT LOUD 🐐🐐 #freedownload #BBIN x @DJmag ▶ 🎵 https://t.co/HhRCGZEdm2 🎵 ◀ pic.twitter.com/6tma4zQtSC

— Fedde Le Grand (@feddelegrand) July 2, 2018
While the electronica legend is touring primarily overseas, keep an eye out for his steady stream of releases. Give the full version of 'Scream Out Loud' a listen below, but get your dancing shoes on first.
Fedde Le Grand – Scream Out Loud | Download