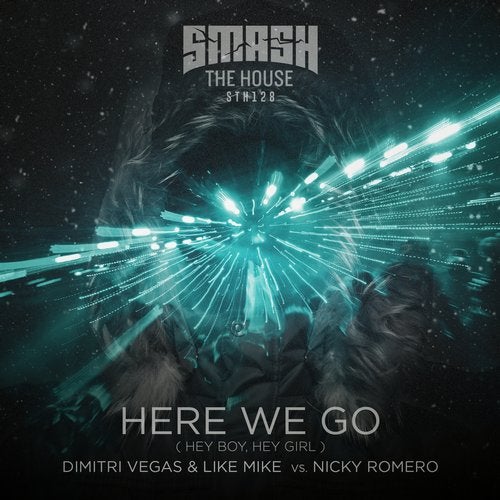 Dimitri Vegas & Like Mike vs. Nicky Romero – Here We Go (Hey Boy, Hey Girl)
"Superstar DJs…HERE WE GO!" These lyrics from The Chemical Brothers' classic could not hold more true. Trying to build off their #2 standing in the DJ Mag Top 100 poll, Dimitri Vegas & Like Mike have released a new festival anthem 'Here We Go (Hey Boy, Hey Girl).' This time, the duo teams up with the incomparable Nicky Romero for a little extra firepower. The track sees its release through Smash the House Records, the label of DV & LM.
Providing an enticing face lift to an already classic jam, the party starter 'Here We Go' holds true to familiar elements from all DJs involved. Playing off the iconic lyrics from the original, a thumping bass drum paces the massive track. As the build up peaks, the listener is hit with showcase elements of twangy festival horns and percussive kick drums. This heart-pumping anthem will be rocking main stages for months to come.
With both Dimitri Vegas & Like Mike and Nicky Romero absolutely slaying the stages of Tomorrowland this past weekend, this song is definitely hitting digital streams at the right time. Checkout the full track below!