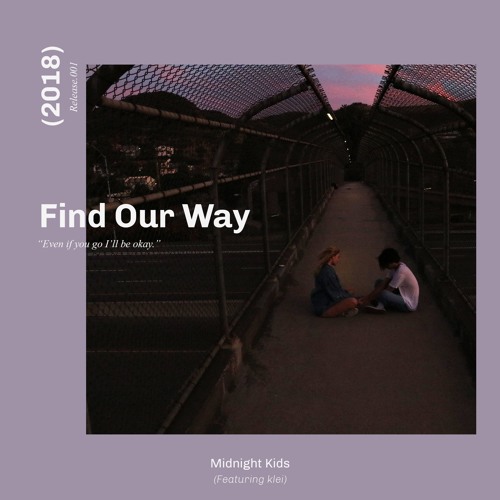 Midnight Kids – Find Our Way
Over the past year underground duo Midnight Kids have slowly taken the dance world by storm with top-notch remix after top-notch remix. Taking great tracks from the likes of Illenium, Justice, Louis The Child and making them even better, they've proven that they're definitely an artist you needed to keep an eye out for. And now, after much anticipation the duo is releasing their debut single, 'Find Our Way'.
It shouldn't be any surprise that their debut single is gorgeously melodic piece that was worth the wait for it. But more than just a pretty track, their signature nostalgic style combined with klei's vocals creates a piece that takes listeners on a journey from start to finish. It seems that the kids have definitely found their way with their first original production. Give it the multiple listens it deserves and grab your copy in the link below.
Midnight Kids – Find Our Way | Download