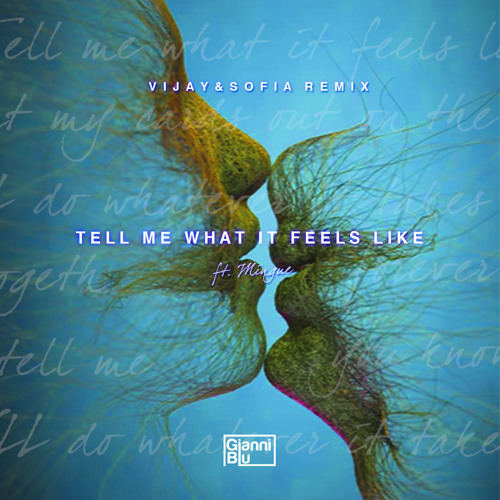 Gianni Blu- Tell Me What It Feels Like (Ft. Mingue) (Vijay & Sofia Remix)
With summer pool vibes upon us, it's about that time to share some under the radar tracks to get on those summer playlists. Today, we got a down tempo remix of Gianni Blu's hit song 'Tell Me What It Feels Like' from Belgian duo Vijay & Sofia. The original already had those pool side vibes with a little bit of bounce, but this new spin gives Blu's track a sexy pool lounge feel.
Vijay & Sofia gave 'Tell Me What It Feels Like' a proper European lounge vibe. With a mellow guitar chord in the background, Mingue's euphoric vocals stand out more than anything in the song. Add in a catchy trombone melody on top, you got yourself a unique and catchy remix fit for any sunny day. Though these names may still be under the radar, it's only a matter time until both Gianni Blu and Vijay & Sofia break through to the mainstream. Give Vijay & Sofia's 'Tell Me What It Feels Like' remix a spin below and let us know what you think.