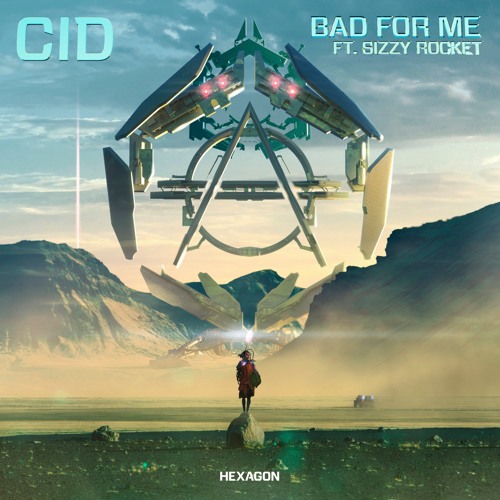 CID – Bad For Me EP
If it's four-on-the-floor beats and killer production that you want, then CID is your guy. When he's not busy touring the world, he's busy dropping killer house remixes of hip-hop tracks or crafting some fire original tracks. And speaking of, after a long wait, he's finally releasing his first full EP. Dropping on Don Diablo's Hexagon Records is CID's debut EP, Bad For Me.
And worth the wait this EP was. Bad For Me opens up with the self-titled track, 'Bad For Me'. Featuring supremely danceable beats and catchy lyrics, this first track is everything you love about CID and more. There may be many things that are bad for you, but this track is definitely not one of them. The next song up is the previously released track, 'I Miss You'. At just a month later its already at a couple hundred thousand streams. And if for some reason you've missed this track, you're sure to hear it played at Ultra Music Festival next weekend. Finally, the EP closes on 'Werk'. If you've had a chance to catch any of his sets since EDC Las Vegas last year, you're sure to have heard this track. And for good reason; it absolutely slaps. All in all, it's pretty safe to say that this was a killer first EP from CID. Definitely grab your own copy in the link below and keep an eye out for his next fire release.
CID – Bad For Me EP | Download
Check out our official EDMTunes playlist for the freshest tracks - updated weekly!