You remember Fyre Festival? Honestly, how can anyone forget? It was the festival for rich kids who dished out over $12,000 for a luxury weekend in the Bahamas, but instead, found themselves treated to mass disorganization, half-built tents, and limp cheese sandwiches.
It hasn't even been a year since this disastrous island experience, but those signed up to the festival's mailing list are still feeling the burn. A company called NYC VIP Access has been sending a number of email blasts with scam-sounding event opportunities to anyone who signed up for Fyre Fest information. The latest scheme? Bogus Burning Man tickets.
An e-mail, obtained by Vice News, states that a 20-year-old man from California named Frank Tribble, has been offering up supposed "pre-sale" tickets to Burning Man for $325. Sounds like a sweet deal, right? Well, maybe not. The official organizers of the desert event say there are no second-party sellers or sponsorship deals with outside companies to sell tickets before they go on sale on the official Burning Man website.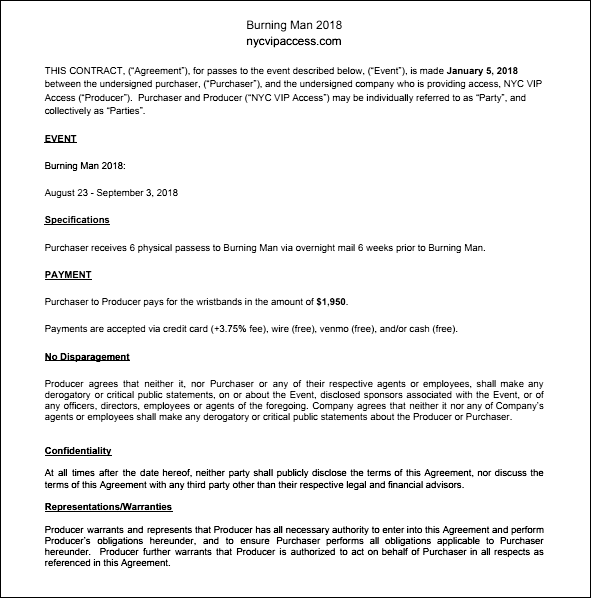 However, this isn't the first attempt Tribble has made. Before this, subscribers were tempted with offers to meet Ed Sheeran, have dinner with LeBron James and other strange special treatments. Sounds too good to be true, right? Well, it probably is.
All we can do now is just hope that the recipients of these e-mails will listen to their gut feeling and not buy into the hype.