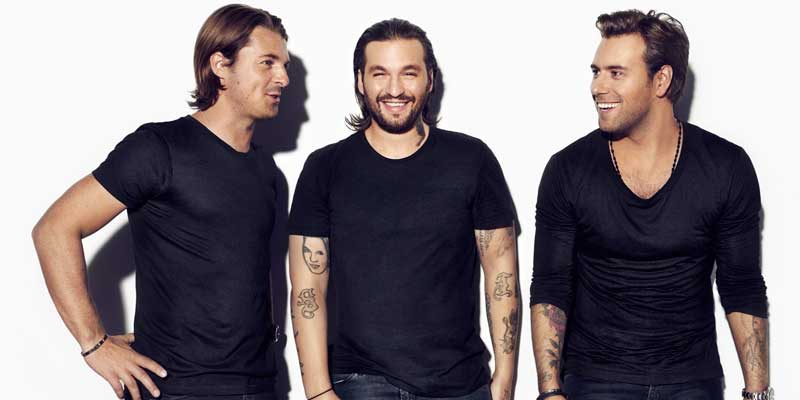 Here we go again! When Swedish House Mafia announced in June 2012, that their One Last Tour run was in fact, the last tour ever, fans were severely heartbroken. The news hit us harder than any breakup we've ever had. The split seemed entirely out of touch with the trio's rising critical and commercial success, and it left much of the industry and their supporters just as puzzled by the harsh decision.
Throughout the years, hopeful fans have been teased with rumours of a reunion. Back in July of 2016, YouTube curator, Proximity, shared news of a suspected Swedish House Mafia tour in 2017. Axwell & Ingrosso officially denied the rumor, saying, "At this point we're not planning on reuniting and we have really no further comments on what the future for SHM looks like".
However, last night, Steve Angello sparked and intensified rumours over a potential reunion, by following former SHM members, Axwell and Sebastian Ingrosso, on social media. He followed both members on Instagram, after he also followed Pharrell Williams, who the trio made the iconic 2010 hit, "One (Your Name)", with.
Despite distancing himself from reunion speculation and deciding to go completely solo with recent releases, "Rejoice" and "Freedom", this move from Angello has caused a lot of hype and speculation. Even more, Swedish House Mafia's official Twitter account, as well as their Instagram account, was wiped clean of all activity this morning. With over 2,000 previous tweets, many fans are suggesting that this drastic move marks a new start for the legendary act.
Ultra Music Festival Miami announced their 2018 line-up ahead of their 20th anniversary this March. Their slogan for the festival is to Expect the Unexpected, with a multitude of special unannounced guests to make appearances. Surprisingly, Steve Angello is missing from the Phase One line-up announcement, causing many die-hard SHM fans to raise speculation over the idea of a potential reunion at Ultra 2018, exactly half a decade from their last show ever, at Ultra in 2013.