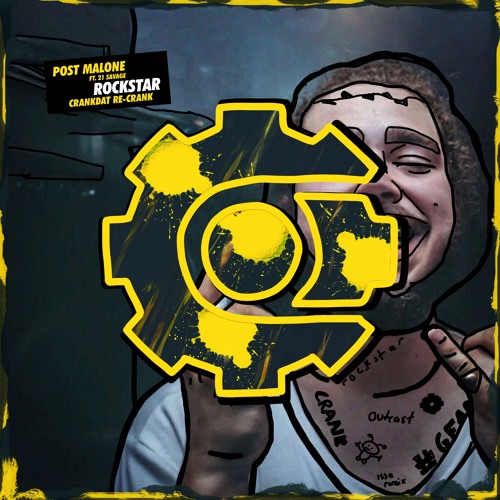 Post Malone – Rockstar (Crankdat Re-Crank)
By now it should be a pretty well established fact that Crankdat is really good at taking a hip-hop track and remixing it into a killer dance track. From his first hit remix of 'Trap Queen' to this latest re-crank, he always knocks it out of the park. Last month Trap Nation asked him for an exclusive remix and he responded with this re-crank of Post Malone's 'Rockstar'. By the release date, it already has over 3 million views.
While the original song might have been great, this remix makes it even better. From the beginning he keeps the vocal feature while improving upon beat. By the time the chorus hits the second time, he quickly picks it up before exploding into that fire drop that he's known for. And the best part is he's releasing the track as a free download. Make sure to grab your own copy in the link below and check him out live if you can. He's currently on his Outcast tour, so chances are he's coming to a city near you. You can grab your tickets here.
Post Malone – Rockstar (Crankdat Re-Crank) | Free Download