With 2017 wrapping up, we're seeing multiple companies release their data on what 2017 looked like for music. The most recent example comes from Mixcloud, a company known for being a streaming platform for various mixes and radio shows.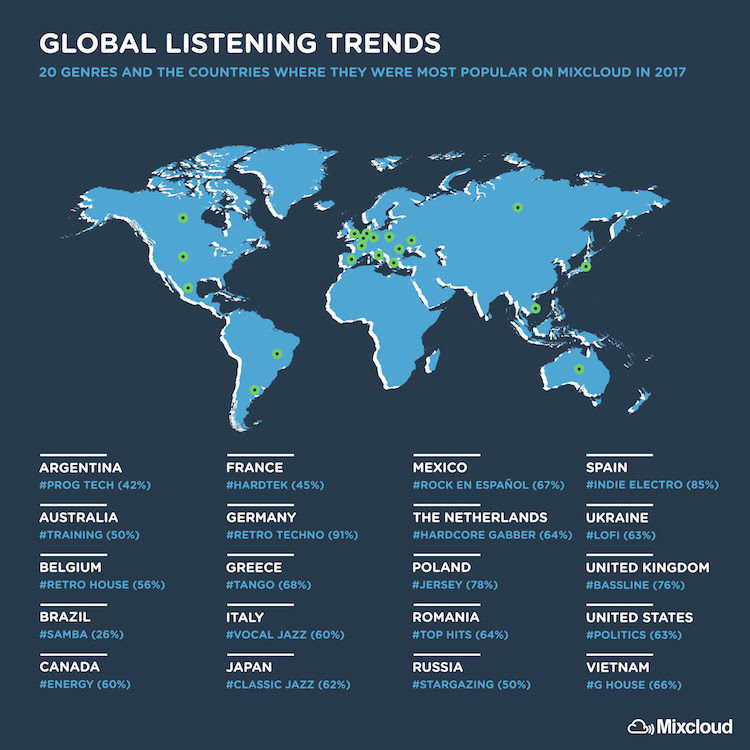 The company focuses on how music is searched regionally and the behavior displayed by each area throughout the world by their what music they're searching for.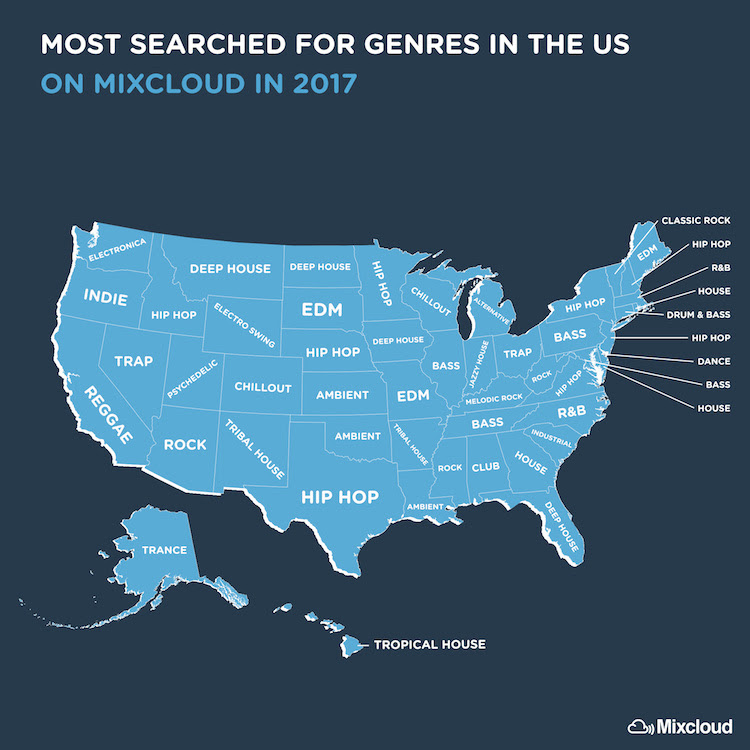 It's interesting to see what types of music dominate certain regions of the U.S. and the rest of the World. While each state has their own favorite genre, the country as a whole tends to listen to politics-related streams. Check out the maps above to see what genre your state/country listens to the most
Check out our official EDMTunes playlist for the freshest tracks - updated weekly!