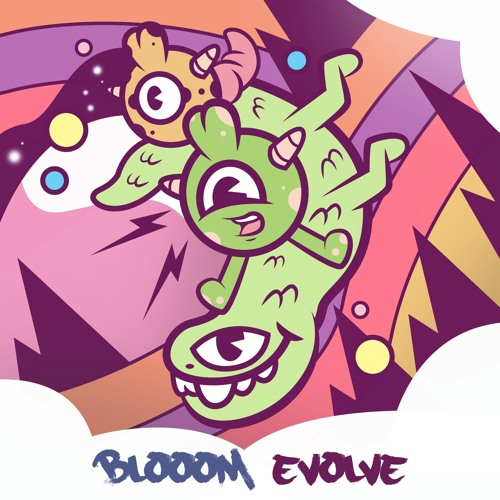 Blooom – Evolve EP [Daily Earfood]
As an artist in his beginnings, Blooom is now bursting onto the scene with a highly diverse, multi-dimensional EP Evolve. Pulling many influences from across the pop side of the melodic bass scene, Evolve shows promise through it's meaningful melodic approach and embracement of power synth chords paired with anthem-tinged arrangement. Released on Daily Earfood, Blooom's four-track EP groups together preferential bass elements with captivating themes that timelessly entertain.

Blooom is a young, multi-instrumental, electronic artist, based in Germany. Growing up in a small town with a different taste in music than most of his friends and family, artists like Wolfgang Gartner and later Zedd, Porter Robinson and Kill Paris sparked his interest in electronic music production. Starting in his early school years, he aspired to build his own, individual style. Entirely self-taught, he began producing at the age of 15 under the alias "i'Maextro". After graduating from High School he moved to the German city Mannheim for his studies. After several remixes and originals he refined his production skills and changed his alias to "Blooom" to symbolize his growth into a new kind of artist. You can give his new EP Evolve a listen below. 
Blooom – Evolve EP [Daily Earfood]