Despite the fact of being know as a snail, Frédérik Durand, professionally known as Snails, has quickly jumped on the occasion to release his official album track list for his upcoming album 'The Shell'. His dedicated fans are undeniably losing their minds as they have been presented with the crucial information that all true vomitstep lovers live for: truly epic collaborations and tunes that were perfectly named to preview what guttural bass gurgles and wicked synthesizers oscillated well past the point of absurdity will without a doubt be heard.
The Canadian DJ has been relatively quiet over the past few months (if that's even possible with such an iconic sound) – that said, his audience have been gearing up to hear new pieces and the talented producer has teased his fans to the point of exhilaration!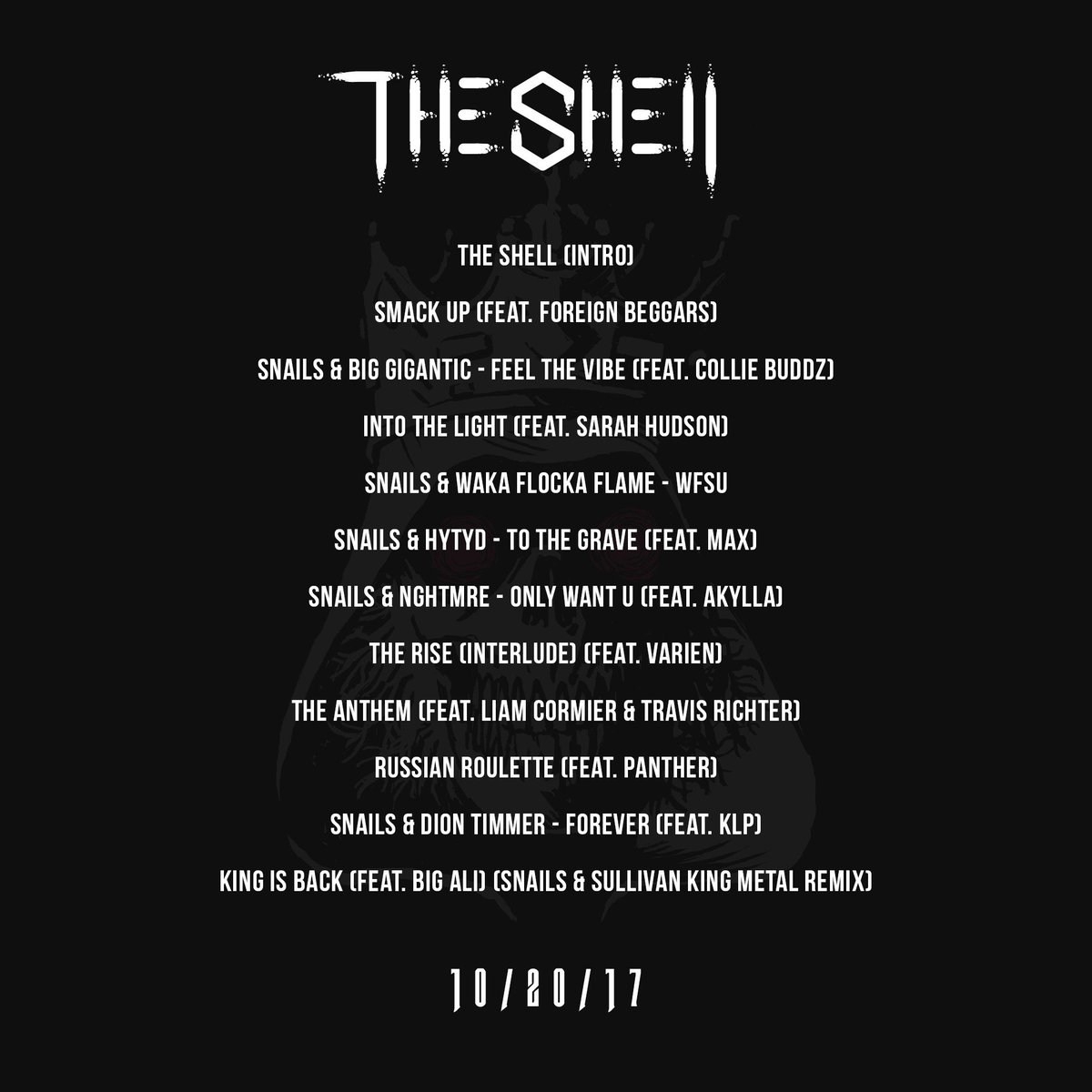 With highly anticipated collaborations guaranteed to be nothing short but legendary, Snails continued to deliver, leaving his fans wanting more. Waka Flocka Flame, Big Gigantic, NGHTMRE and Dion Timmer are only a few dynamic artists that are featured on his upcoming album. We absolutely can't wait to hear the official releases – this one is going to be HUGE!